For some time now, the S10 series di Samsung has been completely revealed to the public. These smartphone, in fact, they were presented in first quarter of 2019 and, many users, already wait for these to be replaced by the next ones Samsung Galaxy S11. Despite this, however, these devices still work very well and can easily play with all of them top of the range currently on the market. It also seems that another important is about to arrive updating of this series, which could give new life to Galaxy S10 In circulation.
Upgrade 23 / 10: dopo la serie S10, anche quella Note 10 sta per ricevere questo aggiornamento Beta in Europe. L'update sta per essere rilasciato sia per Notes 10 that Note 10 +, come conferma la divisione tedesca dell'azienda.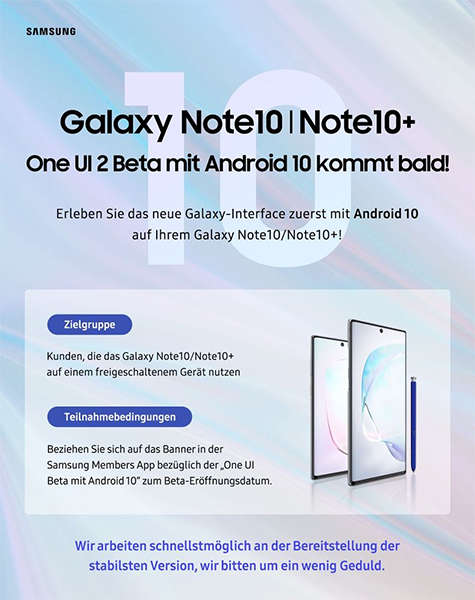 Upgrade 09 / 10: the update is also arriving in Europe. The Beta is anticipated by the German division, as indicated by the promotional image below.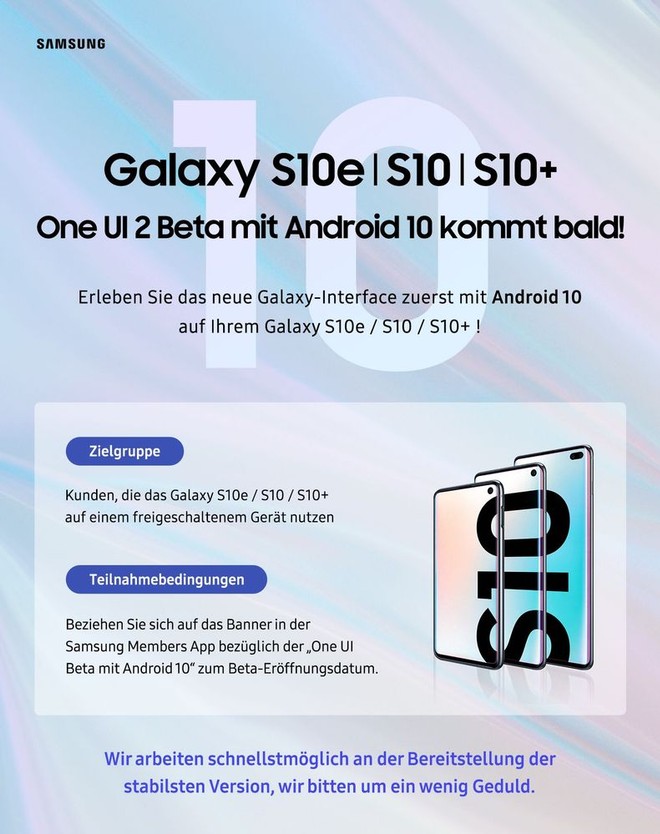 Samsung Galaxy S10 5G will be excluded from the first phase of the beta program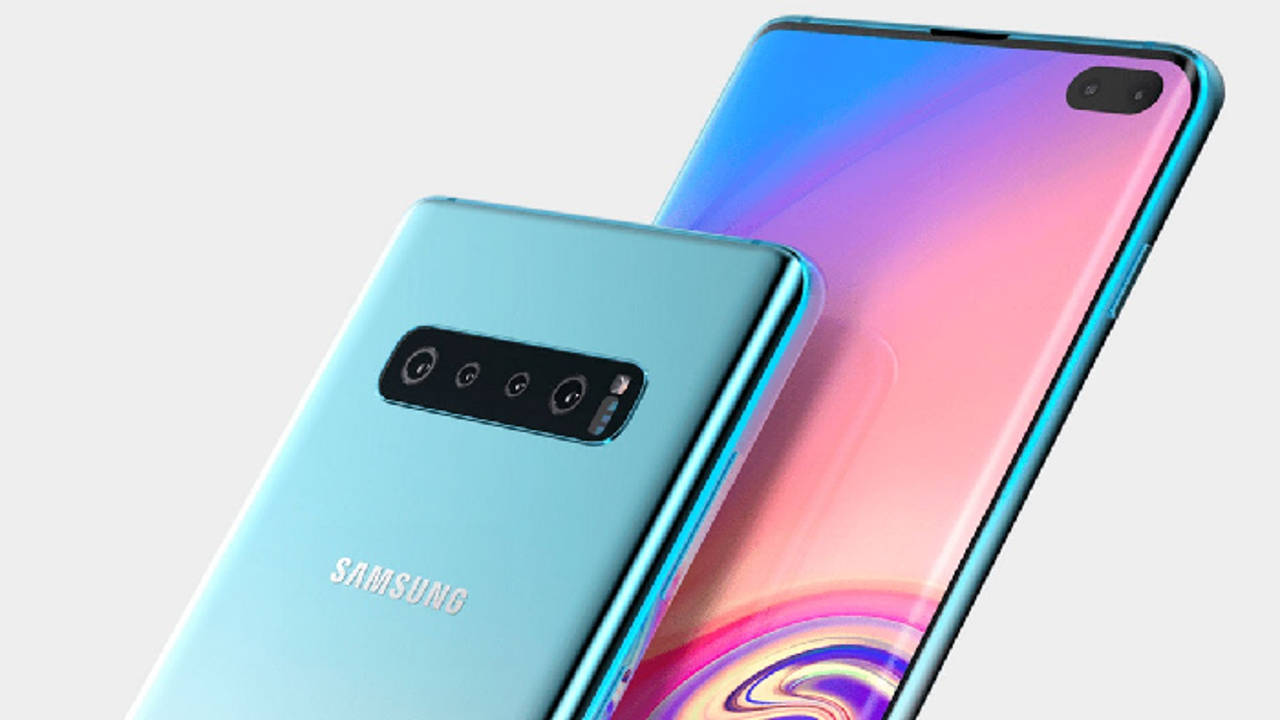 According to what the company has declared, Samsung Galaxy S10, Galaxy S10+ e Galaxy S10e will be the first to receive the beta di Android 10 and interface One UI 2, really very awaited. If with the first version, in fact, all the smartphones of the South Korean house were completely upset, with the One UI 2 an even more important upgrade is expected. from playbill received on the web, however, the update would be on the way.
From the first phase of the beta program, however, it should stay out Samsung Galaxy S10 5G. However, this update should not be slow to arrive on this unit. On the other devices, in fact, an update is already expected towards the end of October.
We are waiting for more news about it, in order to let you know as soon as possible.
---
Do not miss any news, offer or review published on our site! Follow us on social networks to stay up-to-date in real time thanks to:
Offers Channel , News Channel, Telegram Group, Facebook page, Youtube channel and the Forum.