For some time now, we have been talking more and more insistently about a new one Essential Phone. After the first model, in fact, many users hope that the company can continue along its path, proposing a new one smartphone. Meanwhile, however, as for updates on Essential Phone PH1 the company does not let go. With Google, in fact, is one of the fastest companies in the release of new updates and updates security patches monthly. Despite this, however, it seems that Essential is still working on something bigger, as evidenced also by the photos published on Twitter by the CEO, Andy Rubin.
Project GEM could be the future of Essential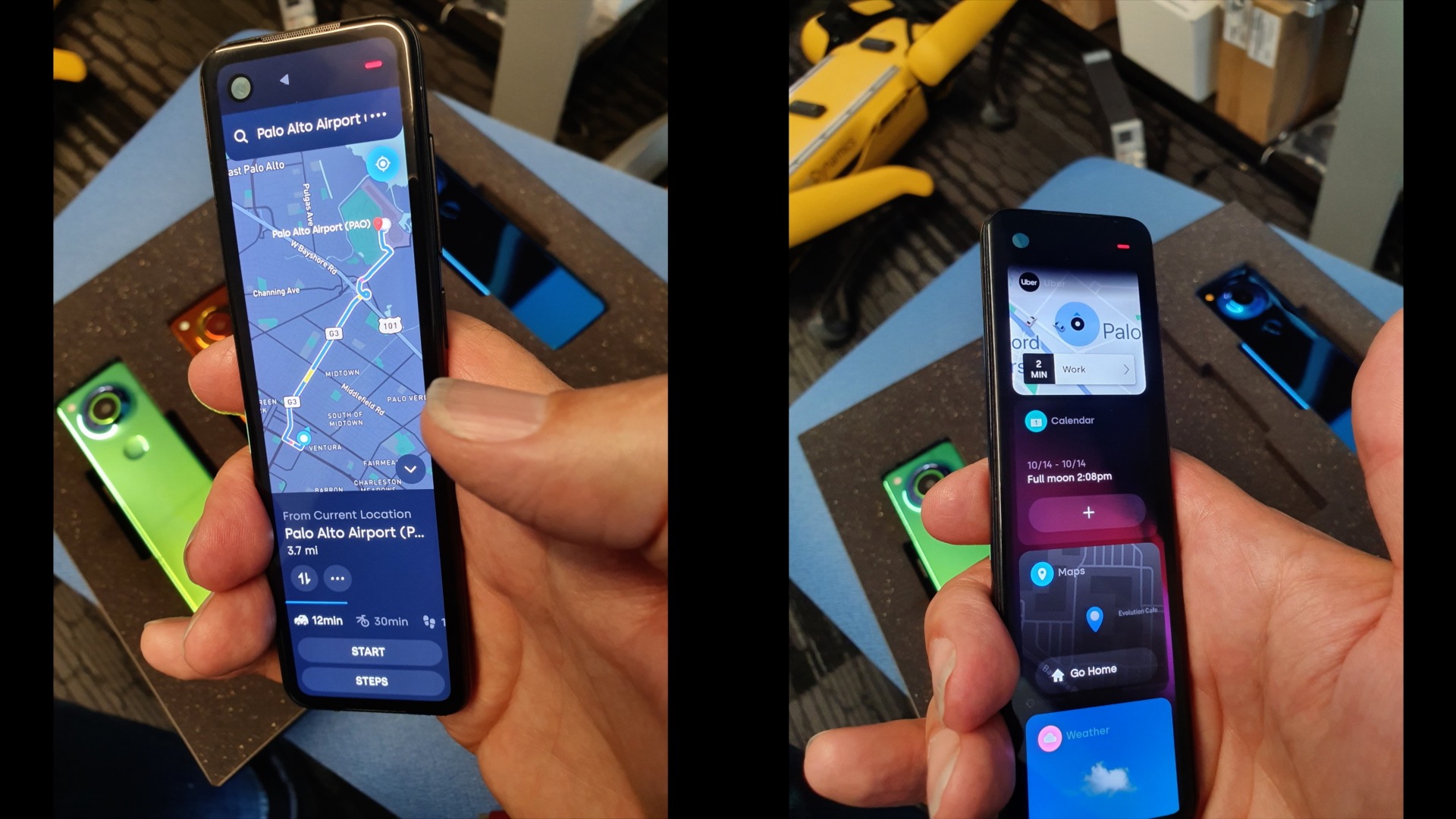 We don't know yet if Essential is actually working on a new smartphone. However, it seems that the brand is continuing to work on some projects, as shown above Twitter by the same Andy Rubin. In fact, within a post published by the company CEO, a device very particular, which perhaps can also be defined as a smartphone. It is a product, however, with shapes and colors never seen before.
If it were really about Essential Phone 2, we would have to deal with a long and narrow device, characterized by a series of very rude colors and really original. Inside, then, a version of Android completely customized by the brand would find space, due to the singular dimensions of the product. In the photos published on Twitter, therefore, it is possible to observe how the various apps are organized in different tabs and, the same interface as Google Maps, has been completely revised for the occasion.
GEM Colorshift material pic.twitter.com/QJStoiDleH

- Andy Rubin (@Arubin) October 8, 2019
On the back one should reside single camera, accompanied by biometric sensor for fingerprint recognition. The whole external shell, then, should be characterized by a finish defined with the term GEM Material, which allows to obtain the play of light and the colors shown in the photo. From here, obviously, this smartphone would have been named, for now, Project GEM.
We await further information on this, so as to inform you as soon as possible. What do you think about this device for now? Tell us your opinion, leaving a comment below.
---
Do not miss any news, offer or review published on our site! Follow us on social networks to stay up-to-date in real time thanks to:
Offers Channel , News Channel, Telegram Group, Facebook page, Youtube channel and the Forum.