It seems that the success of Call of Duty Mobile it was absolutely obvious, given the expectation it generated in the public. This video game, however, is setting the pace dizzying numbers which, probably, either Actvision she would never have expected. We have already seen, in fact, that in just three days this title has counted more than 20 millions of downloads. Despite this, the company did not stop at all but continued to work on the game, also thinking of introducing some new features, such as the controller support. From what we are seeing, therefore, this video game is more alive than ever. In the last hours, then, as if that were not enough, he reached another important milestone.
Call of Duty Mobile exceeds Mario Kart Tour and PUBG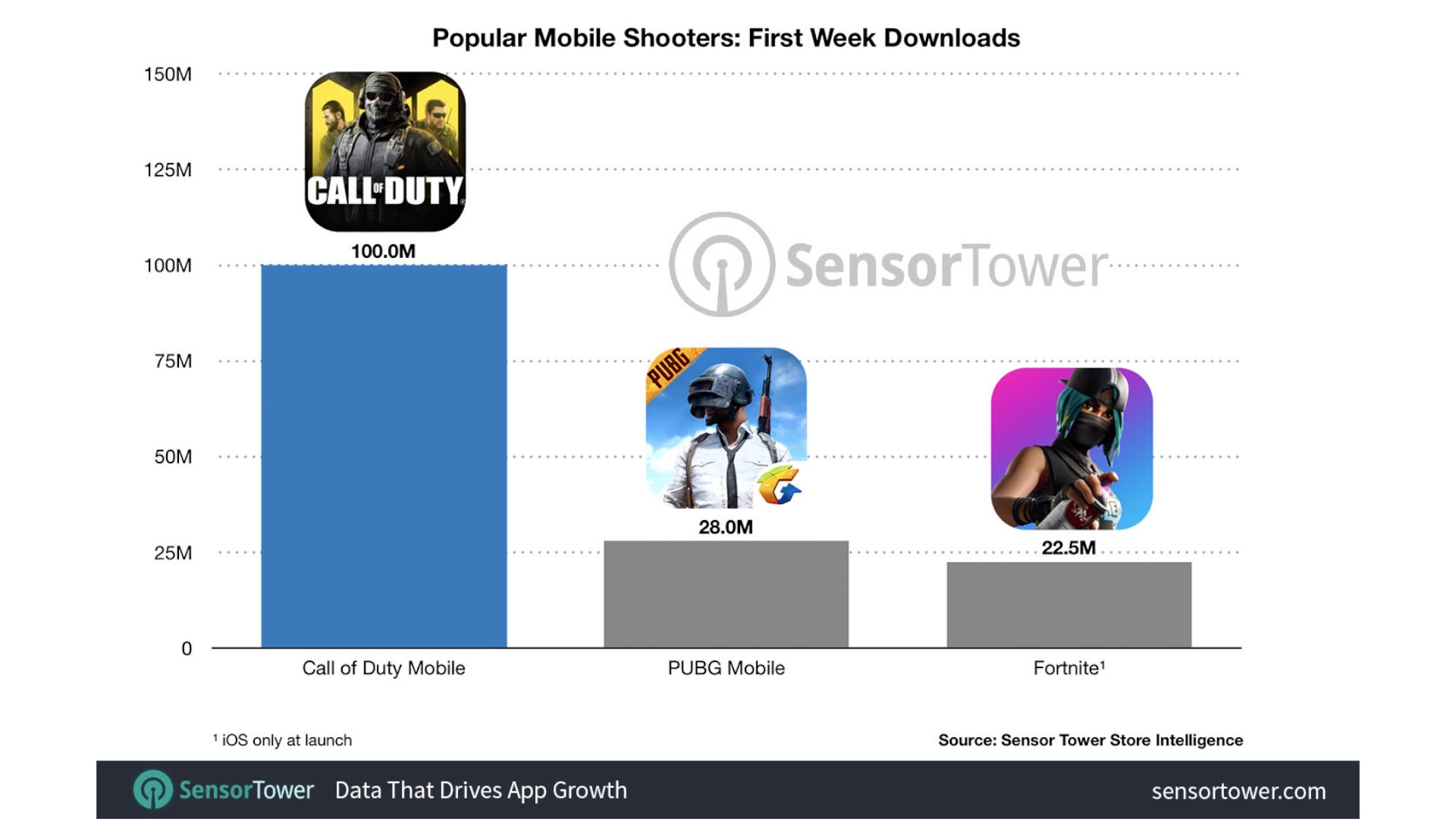 From what was declared by Tower Sensor, Call of Duty Mobile has reached, in just one week, Well 100 millions of downloads. This number allowed the title to exceed the results of Fortnite e PUBG. Going to observe, instead, the numbers shown by a completely different title from these, Mario Kart Tour managed to reach "only" 90 millions of downloads in seven days, ranking second.
According to data published by Tower Sensorthen it seems that the 55,7% of downloads come from iOS devices. Call of Duty Mobilealso, despite being a title free-to-play allows the in-app purchases, which allowed him to earn already 17,7 million dollars.
In case you want to try this game, you can click on one of the badges shown below and proceed directly to the download.

---
Do not miss any news, offer or review published on our site! Follow us on social networks to stay up-to-date in real time thanks to:
Offers Channel , News Channel, Telegram Group, Facebook page, Youtube channel and the Forum.