Not just services and smartphones: today's Apple event has also seen the official presentation of the new one Seventh Generation iPad. It is a canonical refresh of the previous model, with improved hardware and all the benefits deriving from the implementation of the dedicated one iPadOS. A model that thus goes alongside the substantial line-up consisting of iPad Mini, Air and Pro.
READ MORE:
iPhone 11, official iPhone 11 Pro and Pro Max: all the news
Apple Watch Series official 5: the smartwatch is also renewed
Official iPad: everything you need to know
For the first time, this iPad is produced with 100% recycled aluminum. A shell that contains a display from 10.2 " with resolution Retina, compared to the more compact 9.5 ″ of the previous model. The edges remain all around, as well as the Home button to move around the interface. The other big news is the presence of the Smart Connector, allowing users to connect the Smart Keyboard. There is a chipset to move everything Apple A10 Fusion, the same seen on the iPhone 7 and 7 Plus.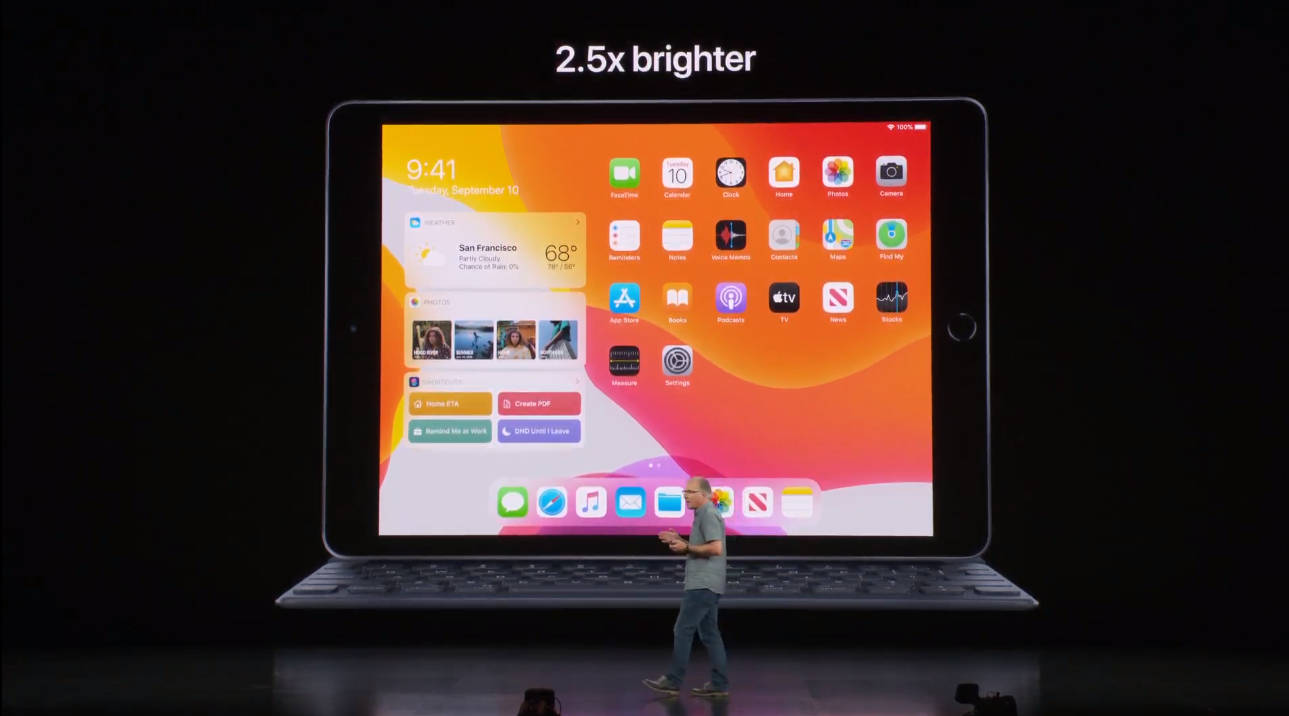 Furthermore, the Apple Pencil first generation, also allowing users to have a cheaper device to give vent to their creativity. There is also a rear camera from 8 mega-pixel to be able to take photos even on a tablet.
The new "cheap" iPad can be pre-ordered from today, while shipments will start from 30 September. Here are the list prices:
Wi-Fi 32 GB: 389 €
Wi-Fi 128 GB: 489 €
LTE + Wi-Fi 32 GB: 529 €
LTE + Wi-Fi 128 GB: 629 €
---
Do not miss any news, offer or review published on our site! Follow us on social networks to stay up-to-date in real time thanks to:
Offers Channel , News Channel, Telegram Group, Facebook page, Youtube channel and the Forum.