A few hours ago the new one was announced, almost surprisingly Nintendo Switch Lite. Over the past few weeks, however, we have had the opportunity to think that his debut was near. Many leak in fact, they began to show some accessories of the new console, revealing them in part design and features. From this point of view, therefore, almost all expectations have been met, so much so that in November they should also come out two customized versions of the console. However, it seems that the Japanese company is already working on a new project, as demonstrated by the document issued at the Federal Communications Commission (FCC). Whether it's the new one Nintendo Switch Pro?
Nintendo Switch will not be upgraded to the 2019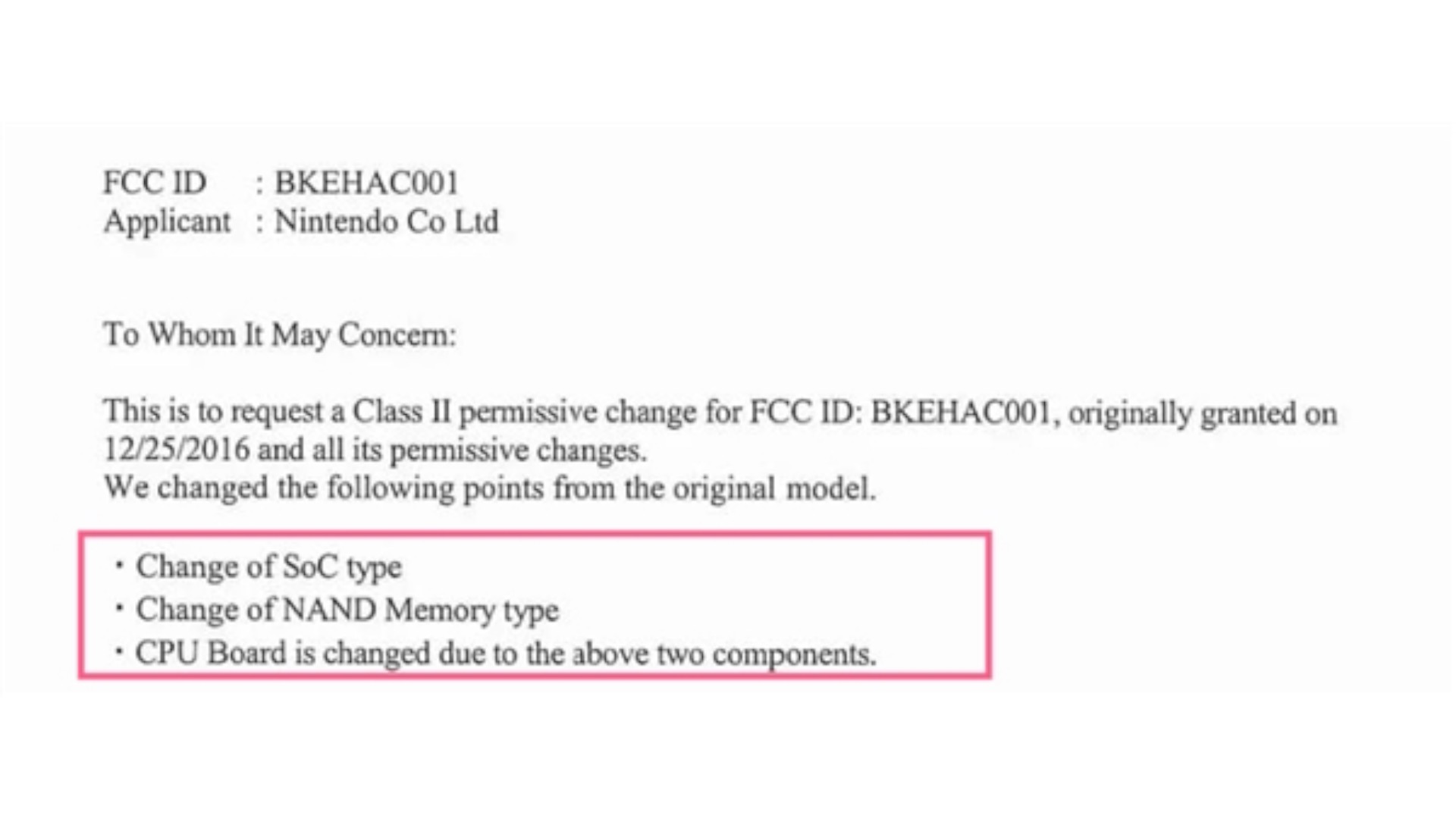 It is rumored that Nintendo thinking about upgrading his flagship console. As stated by Doug Bowser, however, this year there will be no further news on the subject and Nintendo Switch Lite will be the only console of the 2019. It remains to understand, then, what the document issued to the FCC in these last hours refers to.
Inside the document "Class II Permission Change"You may find information regarding a new version of Nintendo Switch. This type of procedure, in fact, is performed in the event that a company needs to change a device already on the market, without having to re-present all the documentation in this regard. Taking a closer look at the text, we see how Nintendo intends to replace some fundamental components of the original product. On the next Nintendo Switchtherefore, they should reside a new SoC and a new NAND flash memory. It would therefore not be a Pro version, as much as an improved variant in some aspects.
Waiting to know more information about it, I invite you to comment below letting us know your opinion. What do you think of Nintendo Switch Lite? Could you buy this console? Are you convinced that a hardware upgrade of the standard variant is necessary?
---
Do not miss any news, offer or review published on our site! Follow us on social networks to stay up-to-date in real time thanks to:
Offers Channel , News Channel, Telegram Group, Facebook page, Youtube channel and the Forum.