Through a brief statement via the official Twitter profile, the staff of Telegram has informed users of a DDoS hacker attack in progress, which is why there may be disruptions and problems in accessing the application. Let's take stock of the situation on the matter and take a look at the map of the reports.
Telegram victim of a DDoS hacker attack: map of reports and warning from staff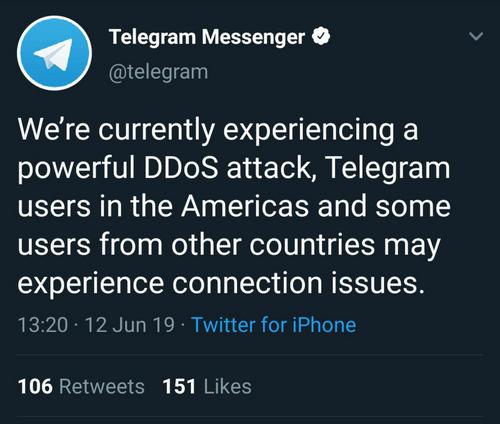 From a few hours a DDoS hacker attack a Telegram has knocked out the application for many US users. This would be a particularly intense attack and the staff warns that there may be disruptions with themessaging app also in other countries. Unfortunately, no further details were provided, but the portal intervenes to help us Downdetector, with all the details on the location of the problems.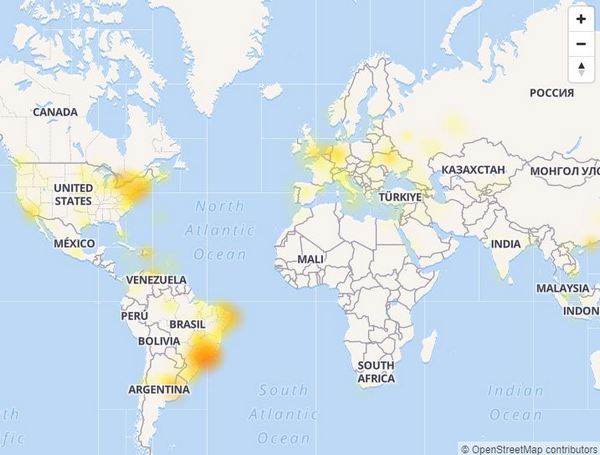 As can be seen from the map, the vast majority of the "worst" phenomena are occurring in the USA and in South America. Despite this, there seems to be some problems also with regards to Europe (including Italy), even if at the moment they are little reports.
ALSO READ:
Amazon launches a credit card for bad payers
So if you are having disruptions with Telegram today, 12 June, The reason is soon to be said. At the moment the app seems to work smoothly for most users but it remains to be seen how things will evolve in the next few hours.
Were you able to access Telegram and send (and receive) messages?
---
Do not miss any news, offer or review published on our site! Follow us on social networks to stay up-to-date in real time thanks to:
Offers Channel , News Channel, Telegram Group, Facebook page, Youtube channel and the Forum.