In today's review we're going to analyze one Bluetooth speaker waterproof from the size and price content produced by Anchor, in more detail we are talking about Soundcore Icon Mini. Let's not lose ourselves in further talk and let's analyze it in our complete review!
Review Soundcore Icon Mini
Unboxing
The sales package is very colorful and made of plastic. Inside we find the following equipment:
Soundcore Icon Mini;
USB charging cable - Micro USB;
manuals.
Design and construction
Il design of this Soundcore Icon Mini it is really very young and nice thanks to delle bright colors (orange, blue, red and black), with soft lines and gods good quality materials. In fact, while frontally we find a steel grille, the rest of the speaker is covered in rubber, which goes to protect the device from falls and water and dust, as we also find a IP67 certification.
I have brought the speaker with me several times in the shower and I have never encountered a single problem even though there are Micro USB and mini-jack inputs. The latter obviously are well insulated and protected by a rubber stopper, which sometimes is even difficult to extract with bare hands (you will need to help yourself with a key, a screwdriver or a pen).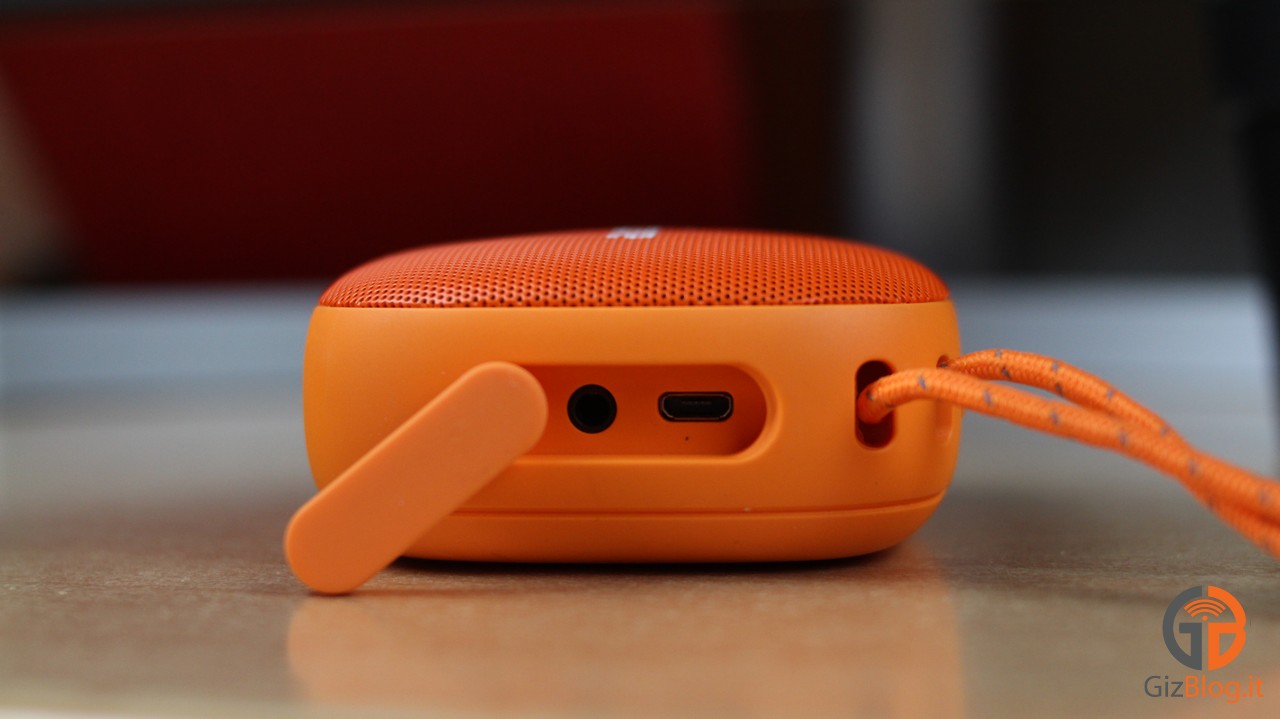 The dimensions are rather compact, that is 13 x 11 x 5 centimeters for a weight of 181 grams, which will allow us to bring the speaker with us on any occasion: from trips to days out of town, but it is not to be underestimated even the use at home given the soundness of the audio, but this is a speech that we will address shortly .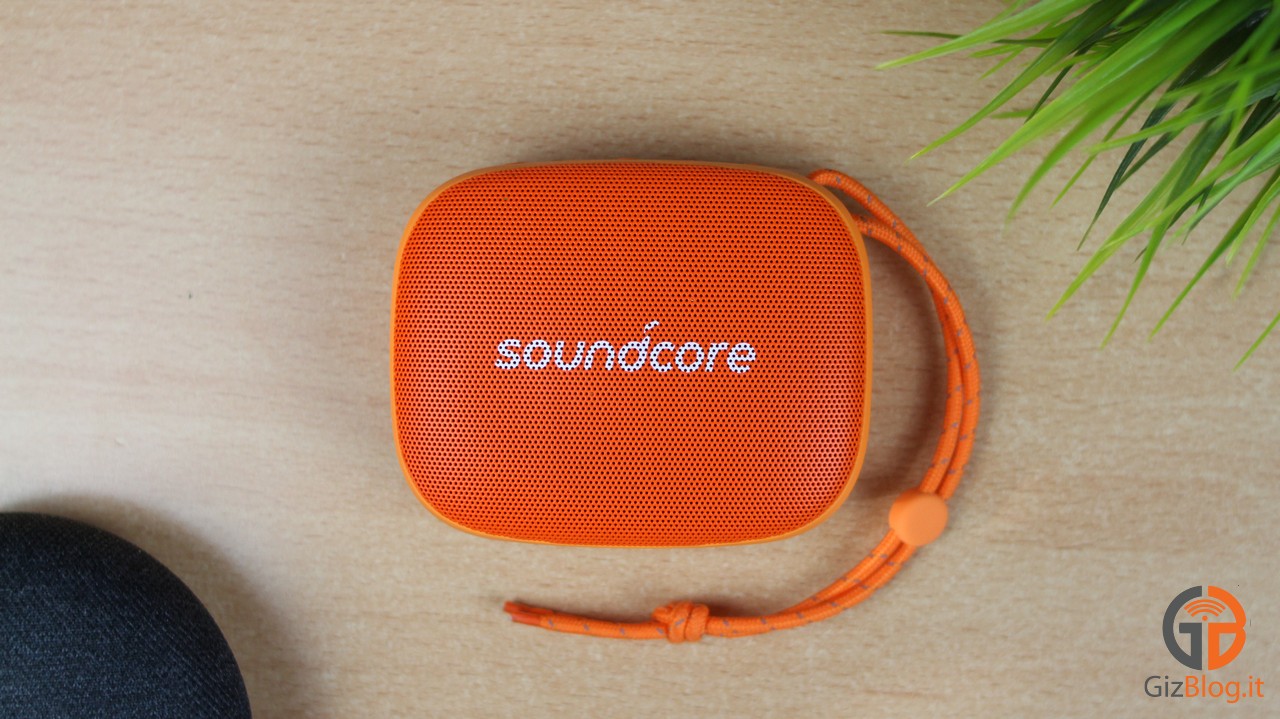 Above we find the +/- buttons useful for raising the volume, the Bluetooth button for the pairing, the Power button for switching on and off Soundcore button through which to pause the tracks, recall the voice assistant (by pressing for 3 seconds) or listen to the previous / next track.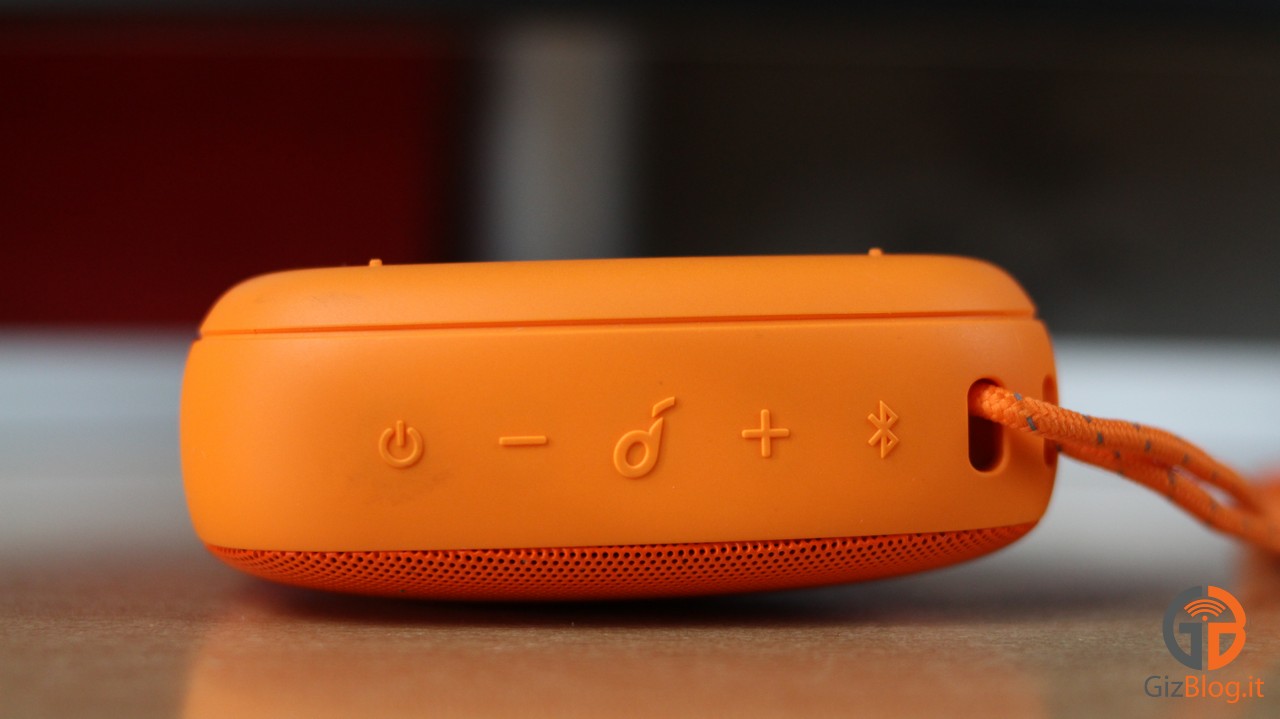 We conclude this aspect by noting the presence of a lace useful to tie the speaker to a backpack, a bicycle and so on.
Connettività
Il Soundcore Icon Mini presents connectivity Bluetooth (it is not specified if 4.1, 4.2 or 5.0) through which we can connect all mobile devices or a PC. As if this were not enough, it is possible to pair two Souncore Icon Mini to create a mini stereo system.
Pairing with the smartphone is quick and easy, just hold down the button Bluetooth and locate the speaker on the phone between nearby devices. The connection remains firm and there are no problems during playback and, moreover, the maximum coverage it's about 13 meters with middle walls, so a good distance for a low-cost speaker.
Audio quality
I must say that I was fully satisfied with the audio coming from the single speaker, which is definitely powerful and also owns a very good frequency balance. The bass, in fact, are well reproduced and by increasing the volume to the maximum I have not noticed particular distortions. This obviously is not known even with the high or medium.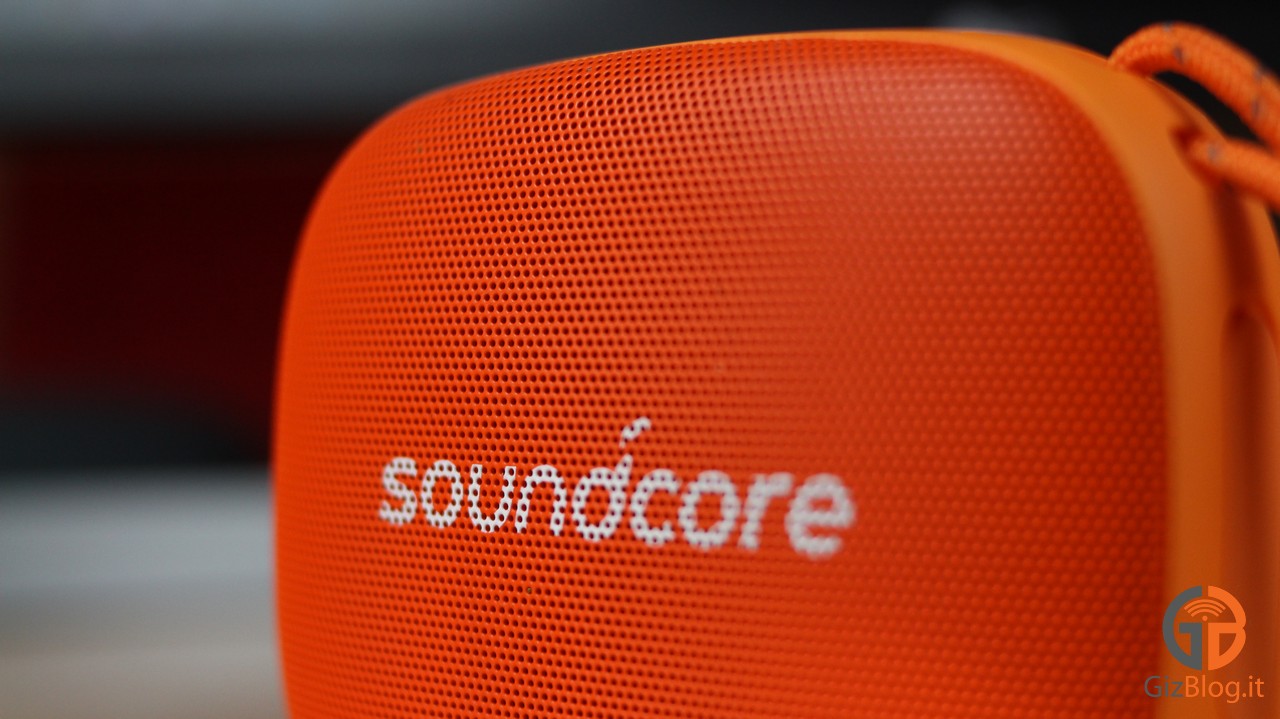 I tried to listen to more musical genres and different formats, from themp3 al FLAC and on all occasions the Soundcore Icon Mini he knew how to pull out his nails, guaranteeing us noteworthy performances. I will tell you, this is not only a speaker to take for a walk to have music always at hand, but given its quality it can also be a product to keep at home as the main speaker for smartphones or tablets.
As if that weren't enough the speaker also integrates a microphone and it will be possible to entertain some telephone conversations even when the phone is away from us. There quality è very good if we consider that we are talking about a speaker that costs less than 30 euro.
When the speaker comes in contact with the water the audio goes to automatically lower to try to preserve the balance of the frequencies. Once the water comes out of the grid it will return to the initial state.
Autonomy
As regards'autonomy, according to the company the Soundcore Icon Mini it should last up to 8 hours, but this depends on the type of use made of it, as with the music reproduction (genre rap / hip hop) with maximum volume I managed to get around 4.30 / 5 hours, while with volume at 60 / 70% you can get even to 5.30 / 6 hours.
Obviously if you make more calls or watch movies or use it or even use the mini-jack input instead of Bluetooth, then the autonomy will increase.
La recharge from 0 to 100% it happens in about 2.30 / 3 hours.
conclusions
Before summing up completely it is important to talk about the selling price. Indeed, the Soundcore Icon Mini is officially sold on Amazon at the price of 29.99, but in the black coloring can also be found at approx 23 €. This figure is a product that should not be missed thanks to very good audio quality, good autonomy and great portability.
This could undoubtedly be a perfect speaker to take on holiday, to the beach or to listen to music on the move.
29,99€
available
2 new from 24,99 €

Amazon.it
Free Shipping
Last updated the 19 / 09 / 2019 22: 51