For years Opera develops different types of browser, with the aim of analyzing what the real interests of the market are. Very often these solutions are distant from the normal versions used by users but this is not important. In fact, it is essential for the company to take inspiration from these experiments e improve the interface and the main browser features. Probably the same kind of speech is also valid for the new "gaming browser", or Opera GX, a type of system developed by Opera and designed for all gamers.
Opera GX is customizable and can manage CPU and RAM consumption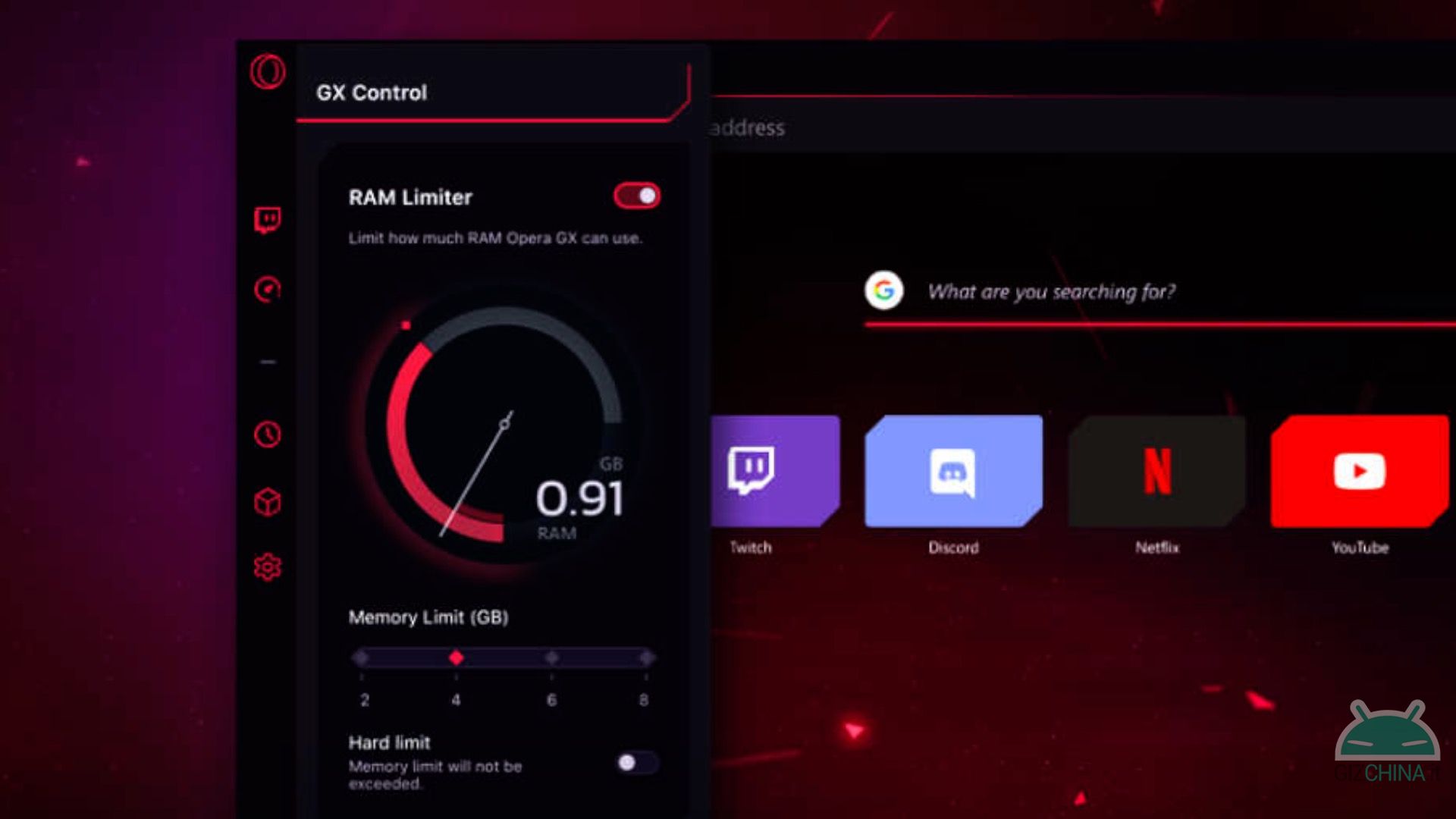 One of the peculiarities of Opera GX is to allow the user to manage independently limits on the use of CPU e RAM. As many of you will know, in fact, there are systems that can completely saturate the resources of the least performing PCs, first of all Google Chrome. This possibility, if well used by the user, could increase the productivity of your device.
In addition to this, there will be some screens that will show the offers related to the most sold games, as well as different news from the gaming and technology world. As on the standard variant of Opera, then, on the left will always be visible a quick panel for access to settings and various other functions.
Twitch will be integrated into a special panel on Opera GX. The moment our favorite streamer should start one live, we would be immediately notified by a notifies on the browser itself. Like all devices dedicated to gaming that are respected, this also allows change the basic coloring, thus setting different shades and shades. However, there is no shortage of some of the most popular features of the platform made available by Opera, such as the service Free VPN, block ads and pop-up panels and l 'access to some chat services personalized as Whatsapp and Facebook Messenger.
---
Do not miss any news, offer or review published on our site! Follow us on social networks to stay up-to-date in real time thanks to:
Offers Channel , News Channel, Telegram Group, Facebook page, Youtube channel and the Forum.