Every day on platforms like Indiegogo we see a variety of crowdfunding headphones. Having reviewed a few days ago Pamu Slide, now we move on to JUXXE JamSports X1, yet another model belonging to the category of true wireless headphones. No cables, therefore, since everything is managed via the 5.0 Bluetooth standard. But let's see strengths and weaknesses in my review.
Review JUXXE JamSports X1
Design and construction quality
La charging dock it comes in a white lacquered plastic and has amagnetic opening which conceals the headphones inside. The dimensions of 6.5 x 5 x 3 cm for 65 g do not make it really pocket-sized, although it is not among the most cumbersome views so far. Opening it you notice (at least in my unit) a certain rocking of the cover where it attaches to the dock. And we also note the peculiar shape of the headphones, definitely larger than the average. They are not easy to wear headphones, given the thickness adopted by the company (around 26 mm), although this aspect, combined with the in-ear design, makes it very strong even during sports sessions.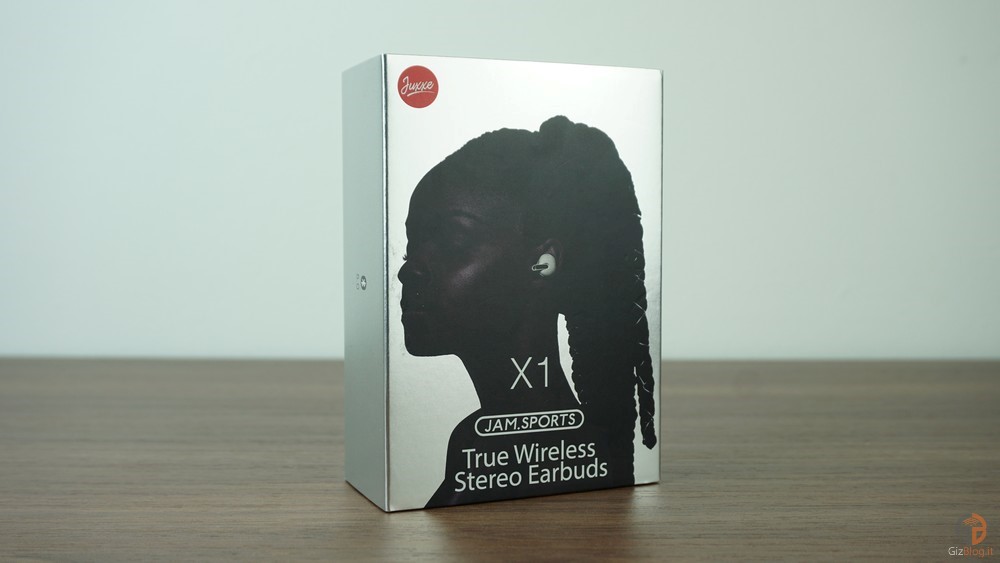 It should be noted that the letters "L" and "R" are upside down with respect to how headphones should be worn (also according to what is shown in the promotional images), so initially one could end up mistakenly putting them in reverse. But in doing so the microphone would be occluded inside the ear. Paradoxically they can also be worn in this way, as they are also more comfortable, but as soon as we need the microphone it will be necessary to bend them.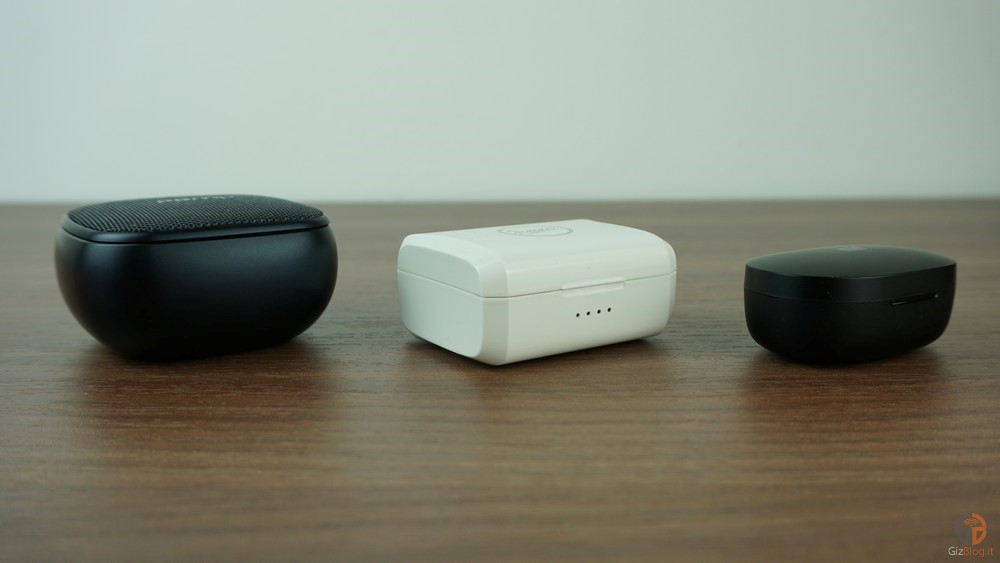 The JUXXE JamSports X1 are certified IP66therefore they should not have problems with sweat and short water splashes. A feature that has not convinced me very much concerns the touch controls. It must be said that JUXXE has implemented all the possible controls: with a tap you put Play / Pause, with a double tap you go to the next / previous track, with a triple tap you activate the voice assistant (which between the another feels a little sick when he speaks) and holding down you check the volume. Unfortunately, in addition to a second 1 lag between input and execution, the commands are often not received immediately or as requested.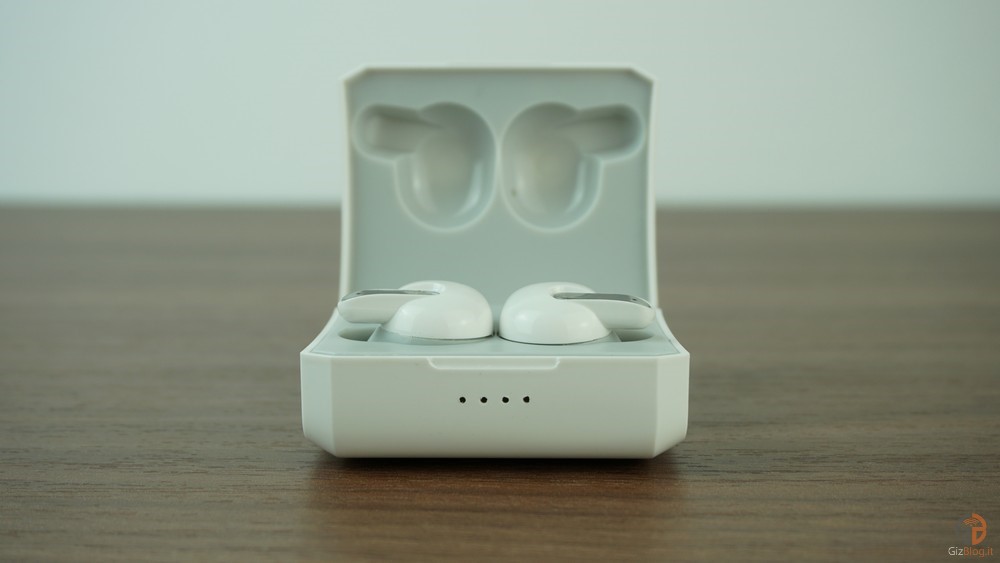 Connectivity and calls
Even these headphones are part of the category of new generation products with support for Bluetooth 5.0. It follows that, during video playback on YouTube and the like, the delay is almost zero. Outdoors, a range of coverage of even 30 meters is indicated, while if you are indoors as soon as you leave an 10ina of meters and there is some wall in the middle the sound flow starts to break. Once the quick pairing is done, it will be sufficient to extract them from the dock to re-connect to the last paired device.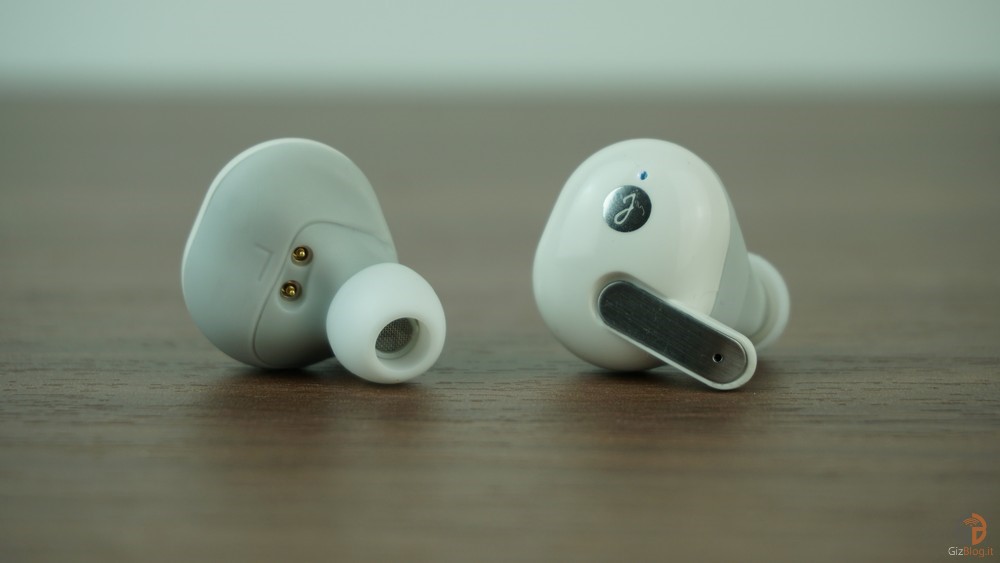 During the call there are touch controls to accept, attack and reject incoming calls. Speaking of quality, although the sound we perceive is good, we cannot say that of the microphone. The sound picked up is quite muffled, given the noise reduction integrated by JUXXE, both indoors and outdoors.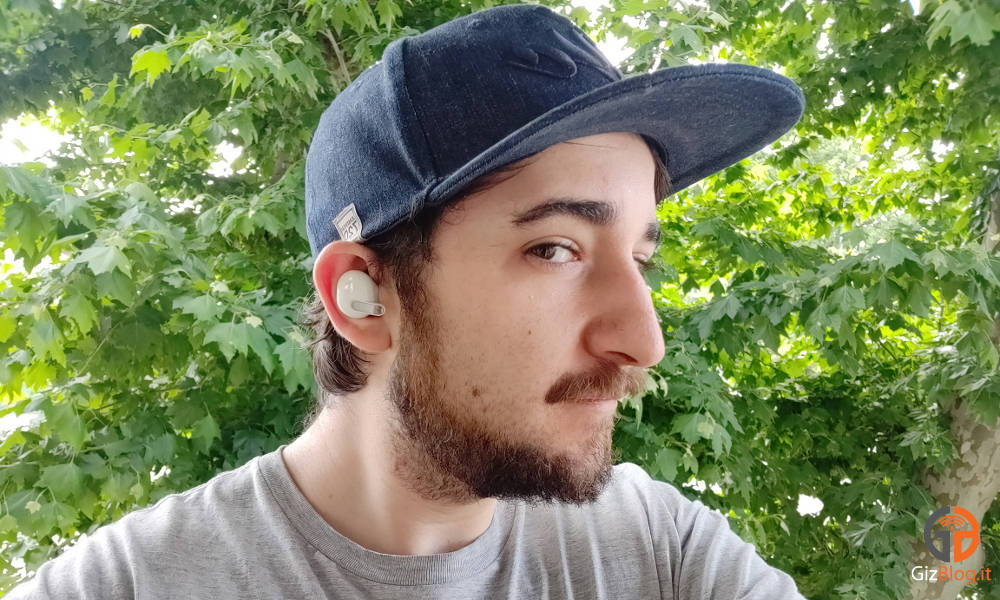 Audio quality
Also the audio sector of the JamSports X1 has not particularly thrilled me. Let's start with the positive aspects: they are headphones from good stereophony, as well as a detail level more than enough. However, given the type of headphones, to be used mainly outdoors, good insulation from external noise is not offered, also because the volume reproduced is not very high (however discreet). Moreover, in the triad of frequencies reproduced the bass are sacrificed, unless they get annoying in their ears.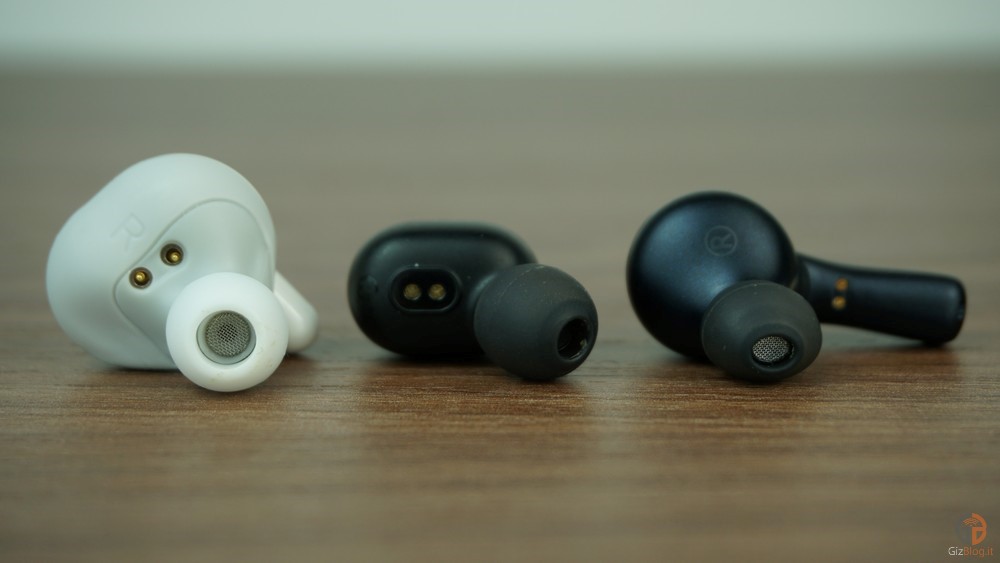 Autonomy
As I said earlier, the generous dimensions of these headphones hide a fairly large battery from 85 mAh moon. However, it is important to point out that the aforementioned Pamu Slide also have an 85 mAh but are sinuous and wearable. Inside the dock, instead, according to the manuals there is one 950 mAh, also on the Indiegogo page an 800 mAh is indicated (also for the headphones an 80 mAh is indicated), with which to have others 2 / 3 charge cycles.
No surprise from this point of view, given that the JamSports X1 have a listening time of approximately 6 hours. I repeat, the Pamu have the same amperage but they last much longer. As for charging, this happens via USB Type-C for the dock and takes about 2.5 hours to charge it along with the headphones.
Conclusions and price
You probably already realized that the JUXXE JamSports X1 didn't really convince me. They don't have good wearability, touch controls are not optimal and audio quality in general is average. At the cost of 49$ I recommend the aforementioned Pamu Slide, as long as they are available at this price.
Buy JUXXE JamSports X1 from Indiegogo
---
Do not miss any news, offer or review published on our site! Follow us on social networks to stay up-to-date in real time thanks to:
Offers Channel , News Channel, Telegram Group, Facebook page, Youtube channel and the Forum.