Recently Asus he presented his new one SAMSUNG 6, the last top of the range company characterized by an excellent quality-price ratio. However, the company has always paid attention to another market, that of gaming accessories. Recently he decided to combine these products with a more important device, marketing his own first gaming smartphone. A few hours ago Weibo some official news about the new ROG Phone bounced back, or Asus ROG Phone 2. Let's talk about a device that, according to the received statements, could be really interesting.
Asus ROG Phone 2 wants to conquer the gaming smartphone market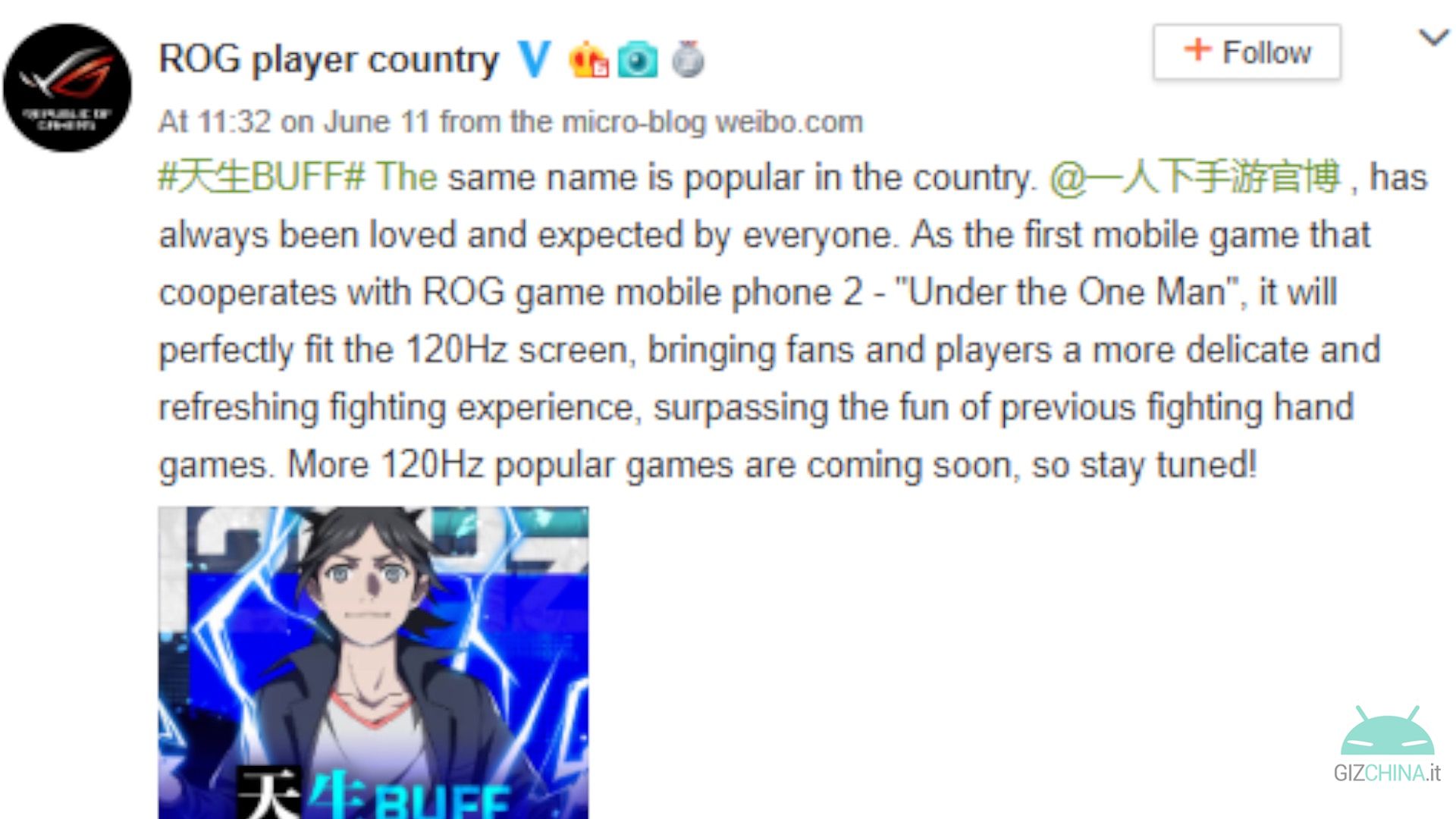 Initially this is new Asus ROG Phone 2 it should have been presented in June, so we are slightly behind schedule. Despite this, however, the news that has been followed for some hours on the official accounts of Asus, su Weibo, portend an imminent arrival on the market. What we already knew about this device is the partnership with Tencent, so as to improve performance and optimization in the gaming phase. Thanks to the new declarations, instead, we have a clearer picture of what will be thehardware mounted on this smartphone.
After developing a display with a refresh rate of 90 Hz, on the Asus ROG Phone, the company wants to raise the bar further. On Weibo circulates an important information, in fact, that would see the implementation of a panel able to offer a 120 Hz refresh rate, almost unique in its kind. Then there will be one Snapdragon 855 to lead the whole sector, although we do not yet know precisely what kind of memories will be used.
There is talk of a maximum capacity of 12 GB for the RAM but we will see only in a few weeks if this indiscretion will be confirmed. Certainly the Taiwanese company will still have opted for an adequate dissipation system, of which, however, its nature has not yet been specified. From the words that leaked on Weibo we should not wait too long, as developments are expected for the next July.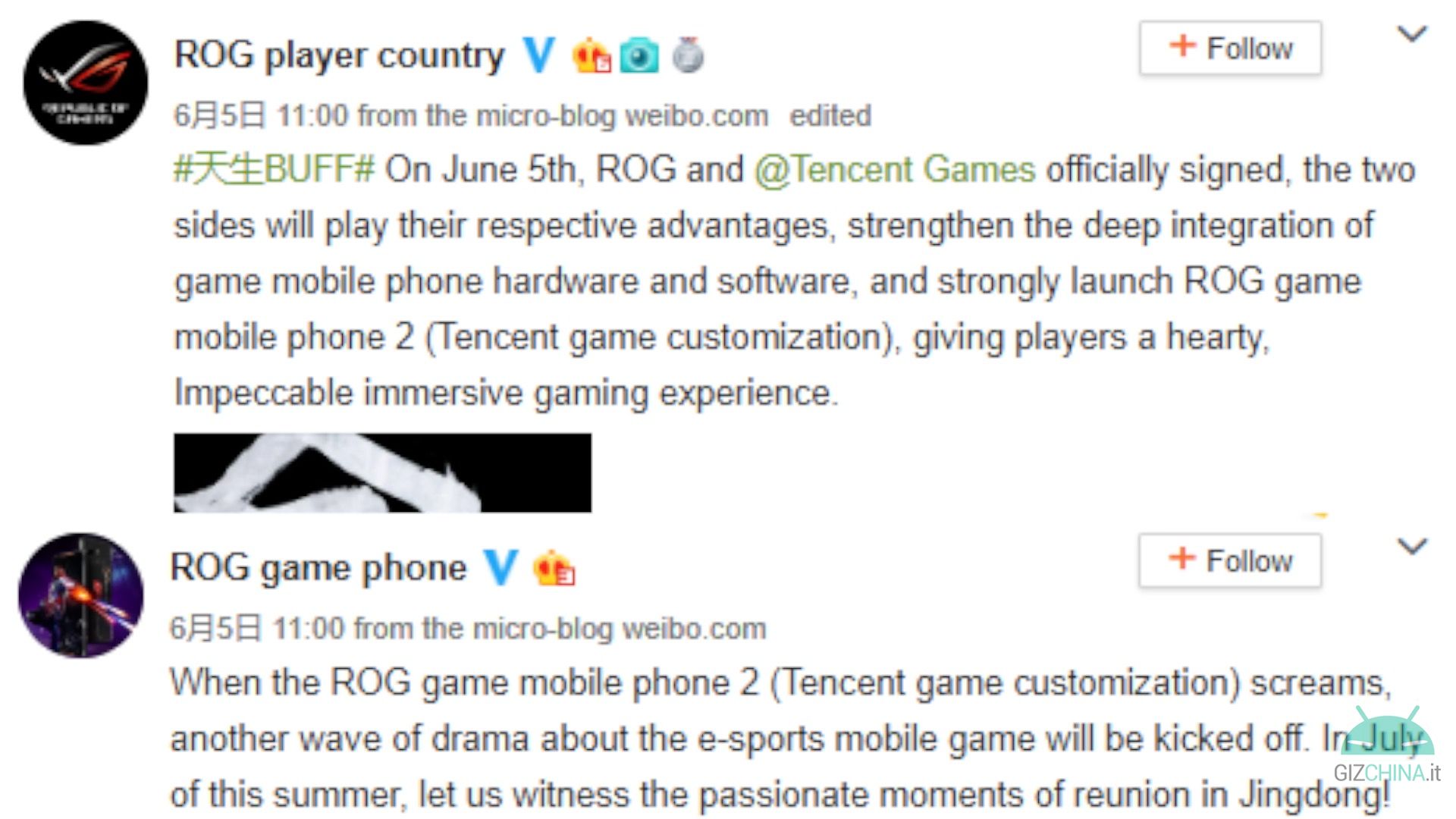 We just have to wait a few more days to find out more details about this smartphone. For now we do not yet know most of the technical features and, above all, we have no information regarding the selling price.
---
Do not miss any news, offer or review published on our site! Follow us on social networks to stay up-to-date in real time thanks to:
Offers Channel , News Channel, Telegram Group, Facebook page, Youtube channel and the Forum.