Over the past few months we have witnessed the first not-so-exciting comments (eg here e here) On Samsung Galaxy Fold, the first leaflet of the South Korean giant. The release of the flagship has been moved to date to be destined but despite this the company has not let itself be discouraged. After the first concepts, a new patent shows us an equally atypical solution, with a smartphone equipped with a roll-up display.
Samsung is thinking of other solutions after the Galaxy Fold: these patents show a smartphone with a roll-up display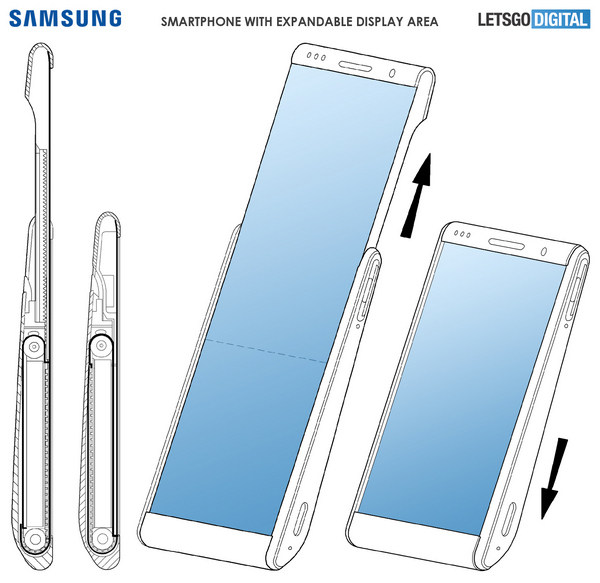 The patent for this latest futuristic device was filed last November at the WIPO (World Intellectual Property Office) and the 6 June 2019 published. As can be seen from the images above, this is an extremely different solution than the current one Samsung Galaxy Fold. In this case we have a roll-up display, that is, that more be wrapped inside the body of the device through a special mechanism.
The new solution from Samsung would allow you to benefit from a larger display at will, without going to impact the overall size of the smartphone. In fact, by unrolling the panel there would be a surface longer than 60%; the mechanism could be activated manually or by pressing a button. It is not yet clear what the company proposes, but one thing is certain: after the Galaxy Fold the projects continue unabated!
---
Do not miss any news, offer or review published on our site! Follow us on social networks to stay up-to-date in real time thanks to:
Offers Channel , News Channel, Telegram Group, Facebook page, Youtube channel and the Forum.