A few months ago we took a look at a Cupertino patent that shows us how its folding smartphone could be. But now it seems that Apple may have changed its mind and turned towards a new solution, presented by yet another patent registered by the brand.
Apple thinks of its folding smartphone and presents a new patent (with a renewed design)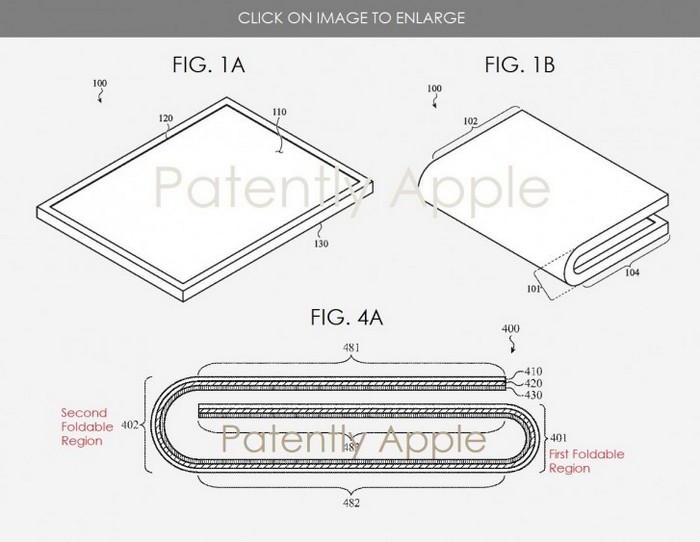 In this case it is folding smartphone is flexible in colon. Or rather, the first two figures of the patent show a model that can be folded inwards to the center of the body, while the 4A device has two bending points. It is not clear whether it is the same device or two different smartphones (with two different designs). The documentation states that the panel of the Apple device comes with a protective layer of glass or sapphire.
As for a hypothetical exit period, all the rumors so far point towards the 2020.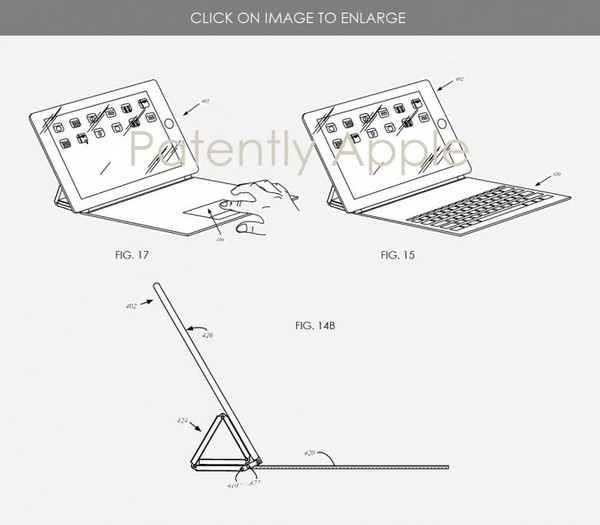 In addition to the folding smartphone, Apple has also patented a special keyboard defined Smart Keyboard Folio. It is an ultra-thin solution with a trackpad and - presumably - a tactile area dedicated to Apple Pencil.
---
Do not miss any news, offer or review published on our site! Follow us on social networks to stay up-to-date in real time thanks to:
Offers Channel , News Channel, Telegram Group, Facebook page, Youtube channel and the Forum.