Many times even the presence of a good monitor it can make a difference in terms of work, especially if you work simultaneously on multiple windows. In fact, how much time do we lose each time going from one program to another or enlarging the windows split in half because there is little space to read all the text? Fortunately companies like LG they meet users with solutions UltraWide perfect for the productivity. An example of this is their current top of the range, namely theLG 34WK95U-W, or a monitor from 34 inches with resolution 5K, support HDR, report in 21:9 and so much more. Let's analyze it better in our complete review!
LG 34WK95U-W Review
Unboxing
Inside the huge sales package we find the following equipment:
LG 34WK95U-W;
Thunderbolt cable;
Display Port cable;
USB cable Up;
Alimentation cable;
manuals with CD.
Design and construction
Il elegant design e clean of this LG 34WK95U-W immediately makes us understand that this is a monitor dedicated to productivity and to use in the workplace. In fact, we do not find the aggressive and colorful lines that characterize gaming products.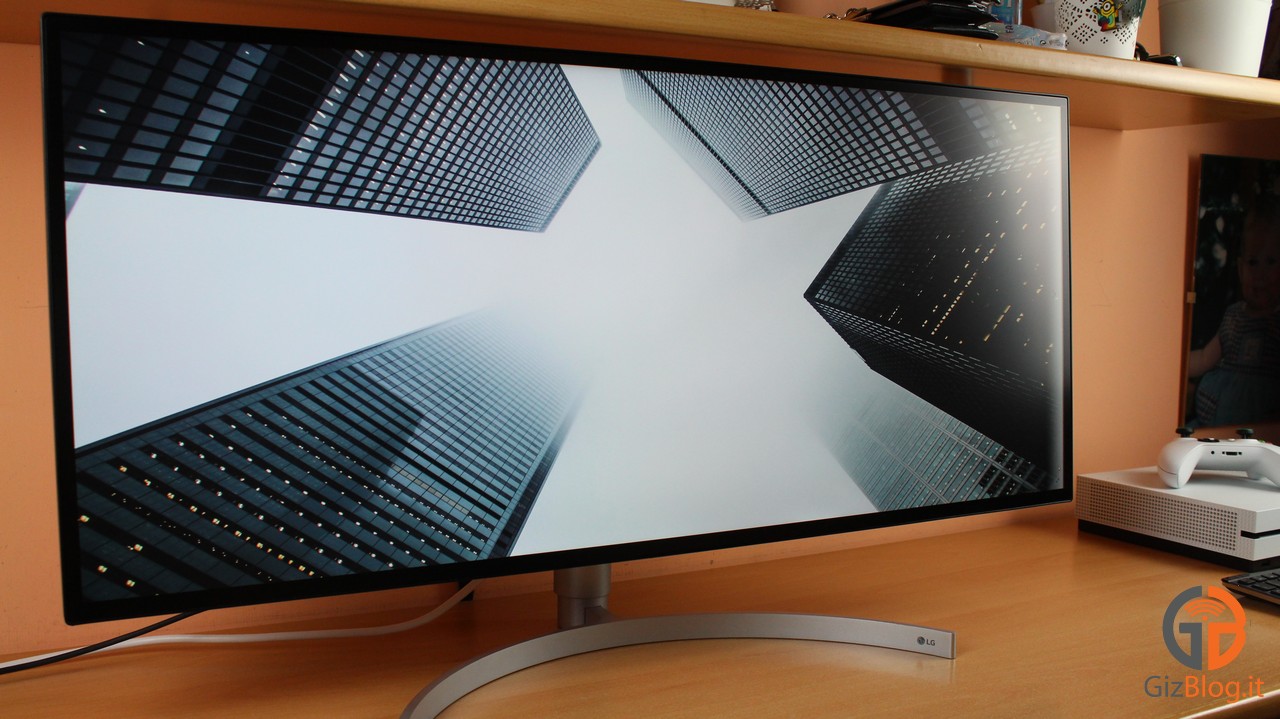 La shell It is entirely made of rigid plastic of good workmanship, which seems to be very durable even though, given the price of the device, I would have expected some insert in aluminum. The latter can be found on the base and on the vertical support, which can be adjusted in height and allows the monitor to be vertically inclined. If extended completely, themaximum footprint (in height) is of 56 cm, while the minimum is of 45 cm. As for theangulationinstead, it is possible to bring it up to 5 ° downwards e 15 ° upward, so it is sufficient for any type of operation. Having a fairly large length of the jolts on the work surface could make the monitor dance, but fortunately the wide base in the shape of an arc allows a good general stability. In short, dropping it will not be easy at all.
However, if you want to hang the monitor on a wall, the support is present VESA da 100 mm. Furthermore, we find the entrance Thunderbolt 3, two doors USB 3.0, a USB Up, 2 inputs HDMI, an entrance DisplayPort, the entrance mini-jack and the one for food. In the lower profile, instead, we find two speakers da 5 Watts one, as well as a small one joystick to call up the on-screen menu and manage settings.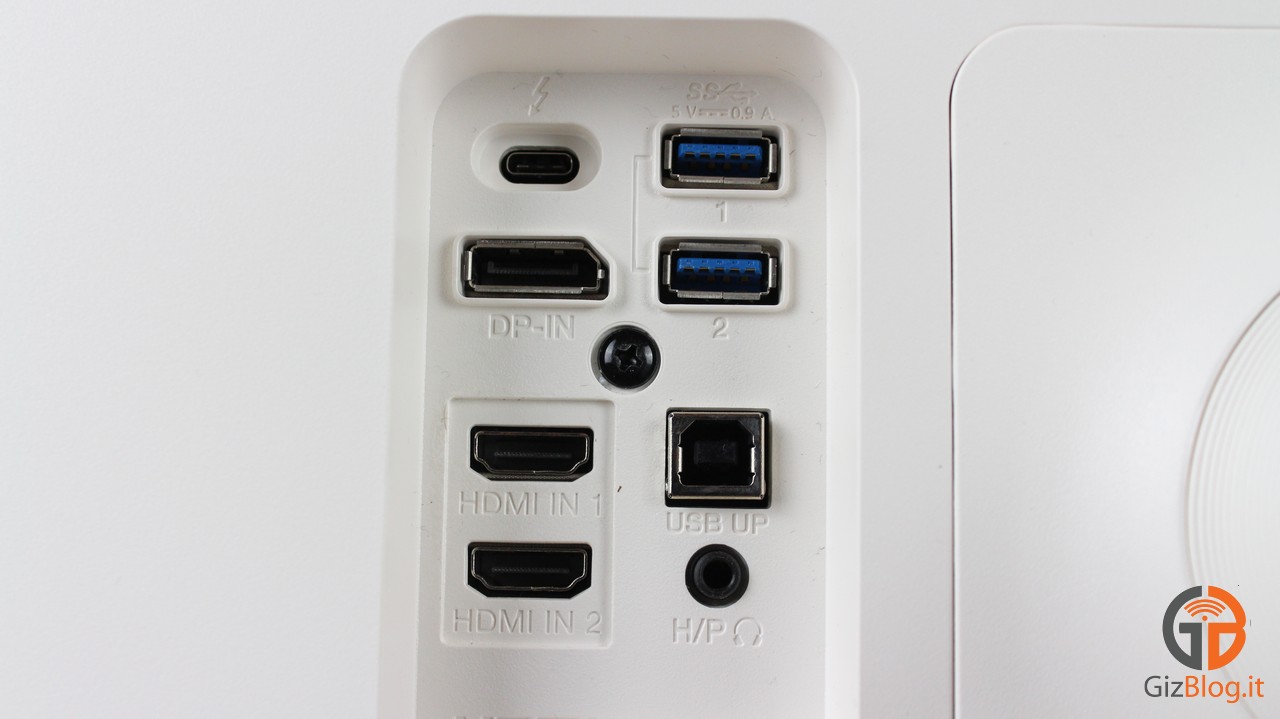 Precisely with regard to the latter, if moved on the horizontal axis it allows us to raise and lower the volume, while moving it vertically we can switch between the various ones sources related. Pressing it we open various menus, among which we can go to select the picture mode preferred (vivid, HDR effect, reading, cinema, sRGB etc.), or select theinput, turn off the monitor or change the settings again General Settings (brightness, contrast, volume etc ..).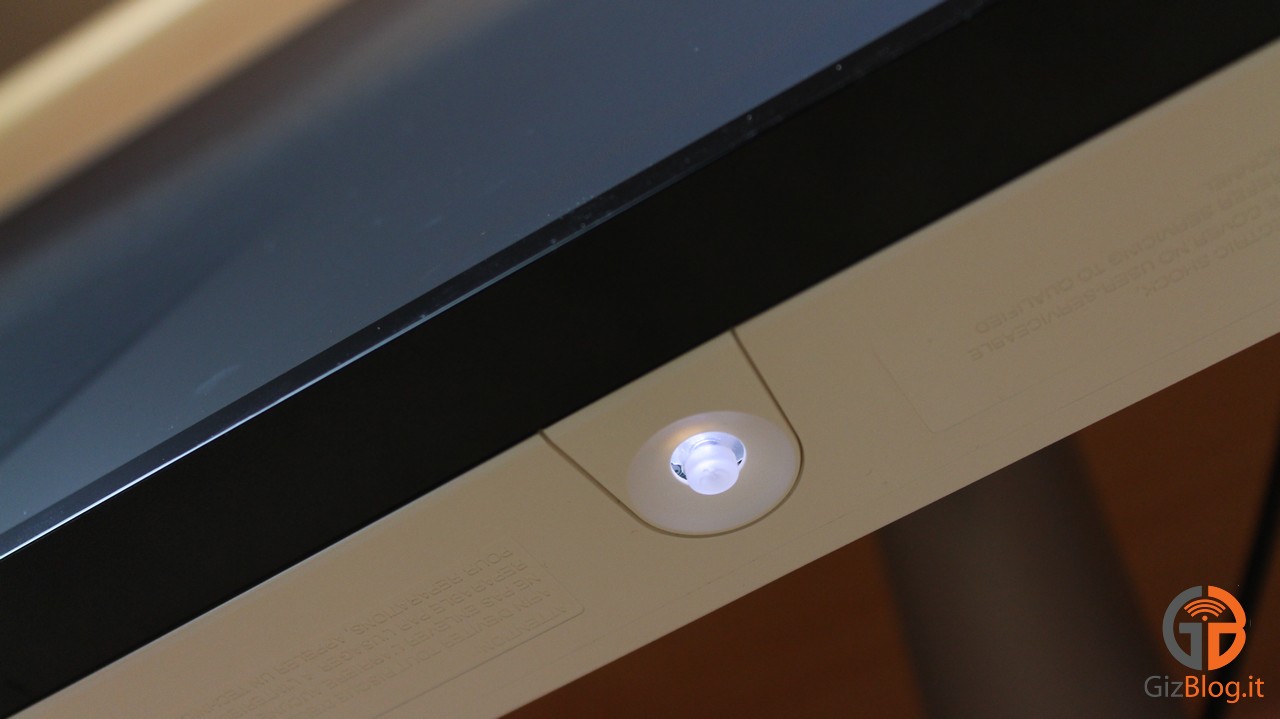 Finally, I would like to point out that speaker I'm very powerful and of ottima qualità, in fact, the audio output is full-bodied and with a good balance of frequencies.
Display and video quality
The display of theLG 34WK95U-W is a panel AH-IPS da 34 inches diagonal with resolution 5K (5120 x 2160 pixels), relationship 21:9, density of PPI 164 and backlight WLED. This is not a curved unit and personally I have not felt much of the need and size of it 81.6 x 35.9 x 6.5 centimeters with approximately 1.3 cm of edges. I must say that these are quite fine and do not bother at all.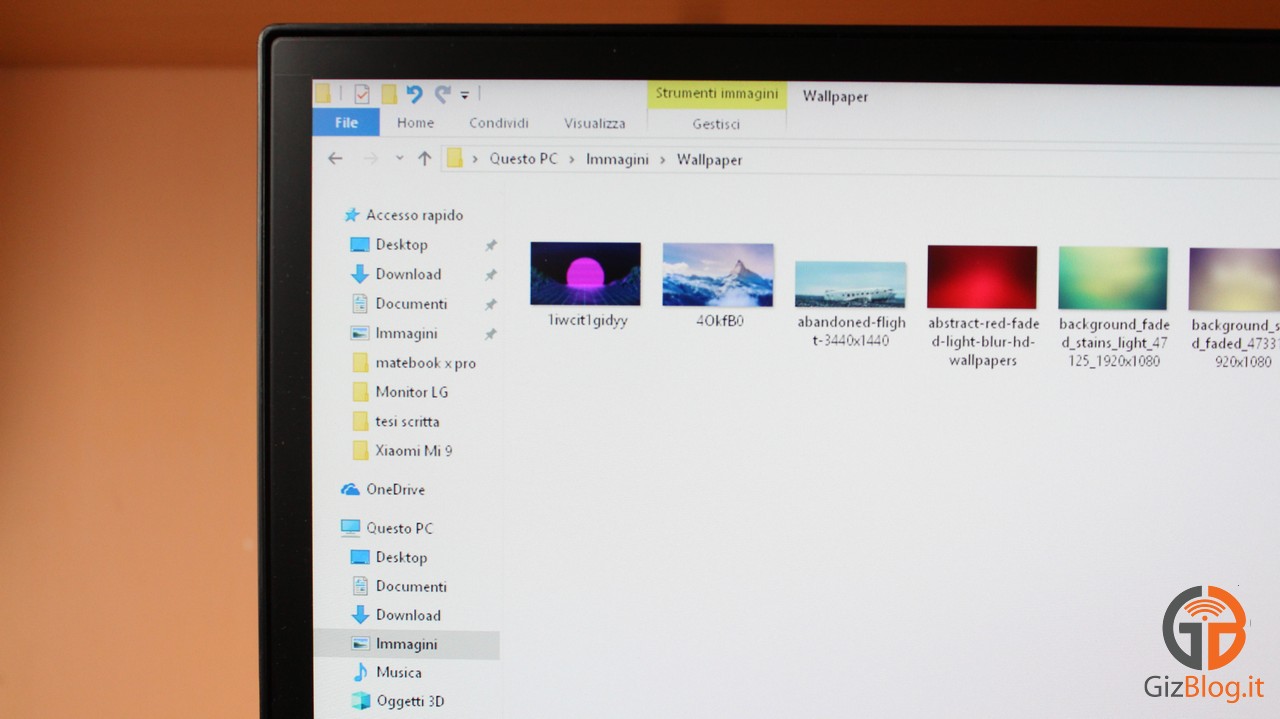 Despite the length of the display theviewing angle di 178 ° it is good and it is possible to work quietly on several windows without having particular problems in reading, viewing contents or chromatic variation. Blacks are deep and whites are satisfying. THE'HDR however it is very good and we can fully enjoy the content created with this standard, especially if you set the maximum brightness.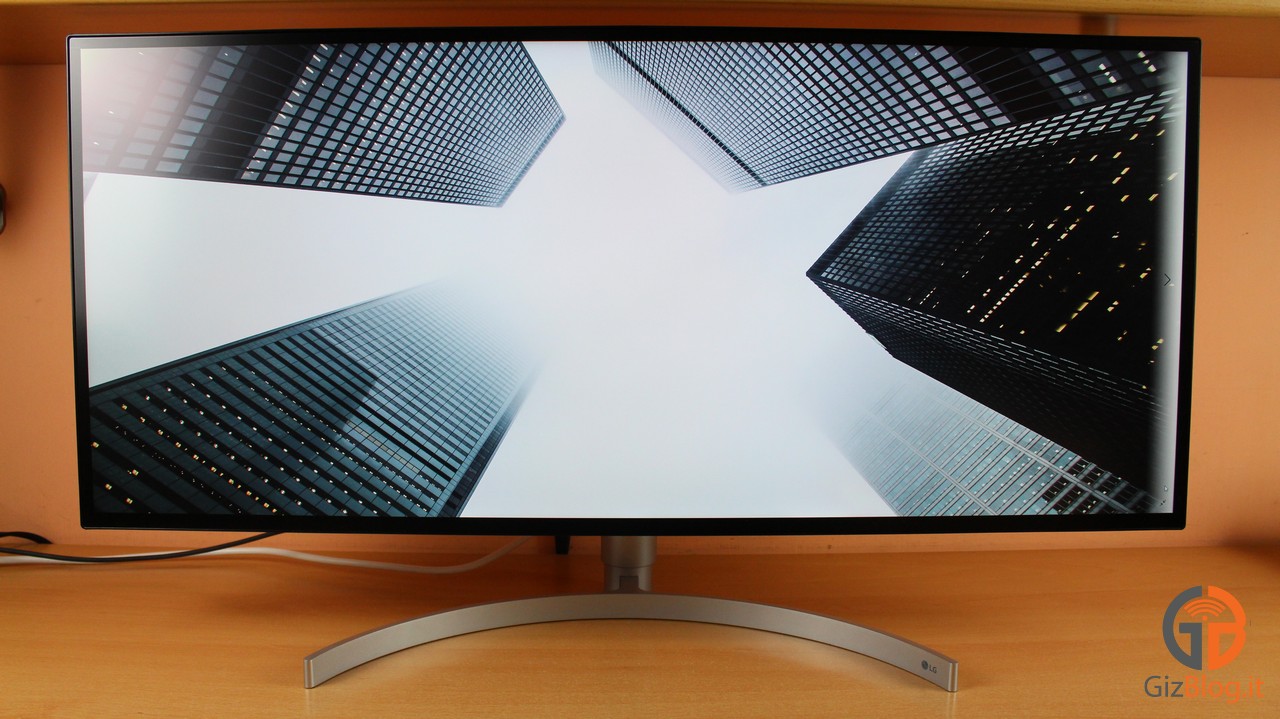 For the rest we have a panel a 10 bit (8 bit + FRC) with cover sRGB the 99% e DCI P3 the 98%, certification HDR600, maximum brightness of 450 cd / m² and contrast of 1200:1. Furthermore, we find support for FreeSync di I HAVE D with a refresh rate ranging from 48 Hz a 61 Hz with response time of 5 ms.
Technical specifications aside, this panel really has one very good color fidelity, excellent for those who work with programs like Photoshop, Premiere or editing in general. There maximum brightness It's really high and you won't have any problem even how much light will reflect on the display, which, among other things, has a opaque treatment. Personally I used most of the time a brightness below 20% during working hours, but this also because I was very close to the device, while to play or to watch movies I stopped at the 70%.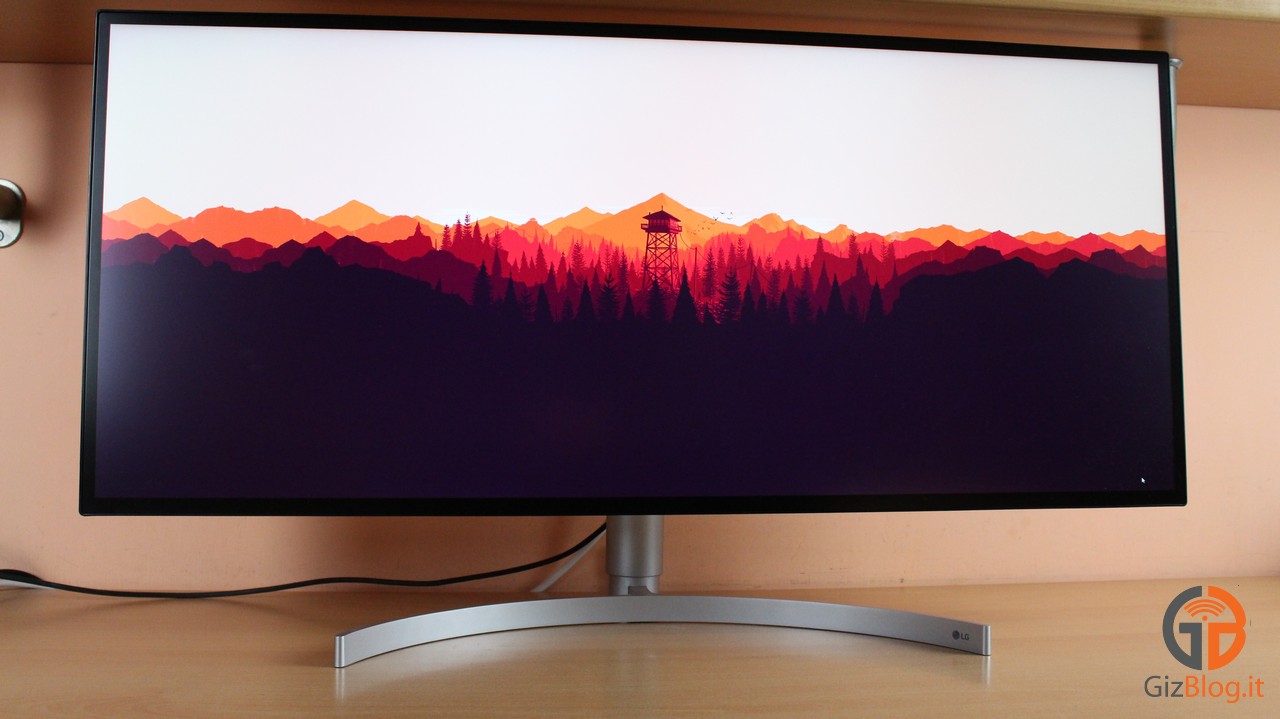 However, through the various menus you can change the settings to your liking, such as contrast, brightness, sharpness, black level, SUPER RESOLUTION + and color balance.
The most intriguing function, however, is that of split screen because LG provides the software OneScreen Control within the CD, through which we can increase productivity even more by dividing the display into several portions.
conclusions
I will be honest, after having had it for more than a month, it will be really difficult to go back. THE'LG 34WK95U-W is a device fantastic that all professionals would like to have at home or in the office. Thanks to its size it will be like having two monitors in one, which will increase your productivity exponentially. Think of that a few times, using just one program like Vegas Pro I thought there was even redundant space that I didn't know how to fill.
Obviously, however, we must also deal with the price, which is an element to be reckoned with. In fact, at the moment theLG 34WK95U-W is available on Amazon a 1.265 €, but is normally found in 1.499 €, a figure that not everyone can spend lightly. Surely this is not a gaming product and the target is mainly aimed at those who edit or who work in our sector and therefore also have a good graphics card in their PC.
Probably the Korean company produced the best monitor UltraWide presently present on the market and has done so by launching it at a figure that is not purely competitive, but what is certain is that by testing it you will hardly be separated from it, managing to overcome even the initial price hurdle.
1.499,00€
available
59 new from 1.069,46 €
8 used by 944,88 €

Amazon.it
Free Shipping
Last updated the 24 / 08 / 2019 00: 38