In the era of smart homes, where the life of each of us is closely linked to a smartphone, there is a PC app that takes us back in time. Slack Alex Riesberg, a developer, shared an application on Thursday that allows you to relive the experience of Windows 95, also working up MacOS e Linux.
The application for Windows 95 is identical to the original and also functional for MacOS and Linux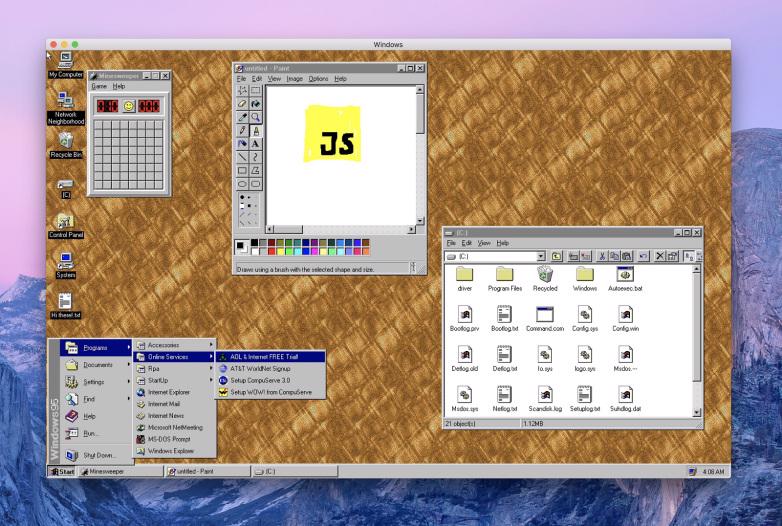 Remember all the jamming, the obsolete interface and all the rest? The application of Windows 95 it will be just like that. The free app version (of only 129 MB) will allow you to use the classic programs like Paint e WordPad, not to mention games like FreeCell, Solitaire e Minesweeper.
ALSO READ: WhatsApp ready to launch a real application for Windows | rumors
The developer did not specify the minimum requirements to run the program, even if it should not give particular problems given the entity. Unfortunately, not all programs on the desktop are functional. For example it is possible to open Explore but don't surf.
ALSO READ: Swiftkey: the famous keyboard lands on Windows 10
In fact the app by Windows 95 it has no practical purpose, but for the nostalgic it could be a good way to remember that period. We remember that it is completely compatible both for the current version of Windows, that for MacOS e Linux. All you have to do is turn on to this page to download and jump into the past.
---
Do not miss any news, offer or review published on our site! Follow us on social networks to stay up-to-date in real time thanks to:
Offers Channel , News Channel, Telegram Group, Facebook page, Youtube channel and the Forum.