Netflix for Android updates and introduces a video player control system definitely easier to use. For the moment, the update is only available for the green robot OS. Although some iOS users have stated that they have already received the new controls. Probably the rollout has already begun.
Netflix for Android: here are the new player controls, which make it very similar to YouTube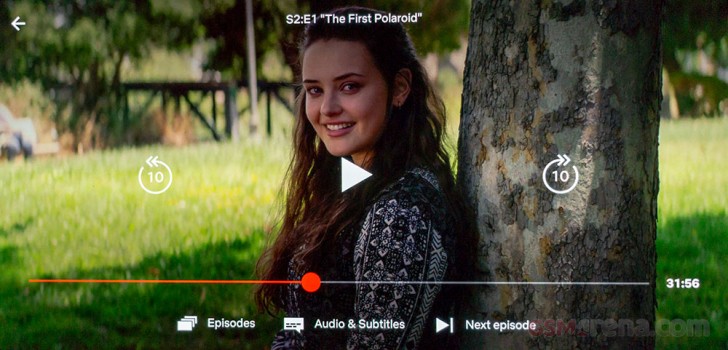 The novelty introduced with the application update make Netflix more like YouTube from the point of view of the video player controls. Now the buttons are positioned in the center of the display and not below, where instead there are three very useful cards. This is the list of episodes, le audio and video settings and the button to switch tonext episode. Furthermore, it is now possible to switch to full screen mode simply like a double tap.
ALSO READ: Netflix: Disenchantment on the way, the series animated by the genius of Matt Groening
If you are a regular user of the YouTube for Android application, you cannot help but notice the similarity of Netflix's new control interface.
ALSO READ: Netflix: multi-year collaboration with Obama ready
However, it is definitely a trait positive. In fact now it is more simple and intuitive use the platform from your Android smartphone.