Wine is a software written in C which allows the functioning of the programs developed for the operating system Microsoft Windows su Linux. Wine 3.0 is a long-awaited major release, requiring over a year of development, during which several Release Candidates were released.
Wine 3.0 comes with several new features. This release contains over 6.000 changes compared to the previous stable release. The most important will allow us to perform the Windows apps also on devices Android. It will be supported by default also Direct3D 11 for cards AMD Radeon e Intel GPU.
Wine 3.0 brings Windows apps on Android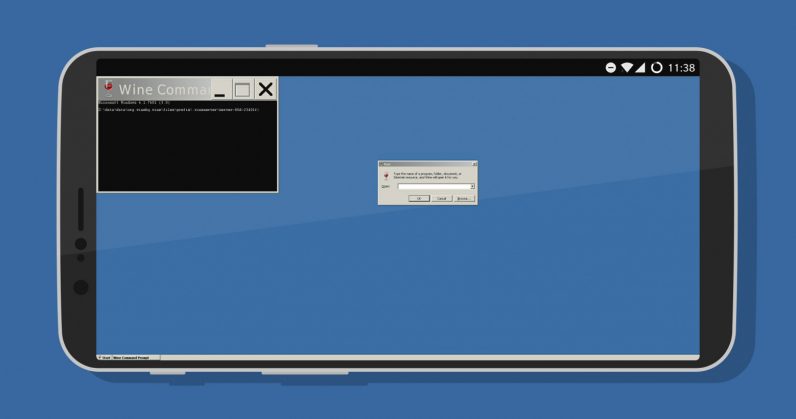 Wine 3.0 can also be installed on Android. On some devices, like the OnePlus 5T, works better than others: for example on Google Pixel 2016 several issues have emerged. After installing the APK you will find yourself in front of an interface similar to that of Windows 7. Regardless of the smartphone, you will need to import Windows programs that are not included in the build to your phone.
Developers of Wine they then introduced support for the encryption standard BEA su MacOS and a task scheduler. Wine 3.0 introduces the possibility to export reg entries with the tool reg.exe, adds several improvements in the management of the OLE data cache and the MSHTML, layout engine for Windows.
"Unfortunately this time too we had to postpone a lot of new features we're working on for the next release. Among these the most important are the support for Direct3D 12 and for Volcano": These words of developers.
Wine 3.0 is already available for the download from Official site, but you can also wait for the update to arrive in the repositories of your reference distribution. Clicking here you can download the APK.
---
Do not miss any news, offer or review published on our site! Follow us on social networks to stay up-to-date in real time thanks to:
Offers Channel , News Channel, Telegram Group, Facebook page, Youtube channel and the Forum.