Wine, one of the best known "emulators" of Windows in the environment GNU / Linux o Poppy, should receive the update to the 3.0 version by the end of the year. The update will introduce support for Direct3D 11 in a Windows environment and, above all, support for Android.
Wine on Android could arrive before the end of the year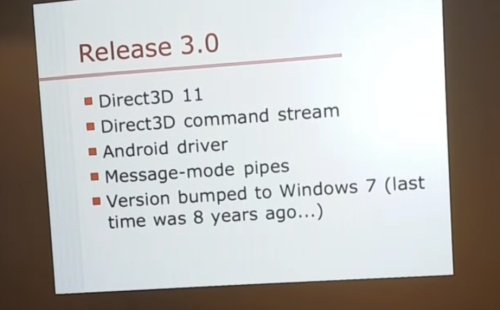 The news comes directly from the developer team behind the project . Wine. The famous Windows "emulator" would be about to arrive even for devices Android, although it is not clear in what ways. We have already seen a step forward in this regard, thanks to CrossOver, a software closely related to Wine and capable of running Windows apps on devices Android equipped with chipsets Intel. So it would be exclusively for i Chromebook, since the majority of device with the green robot's OS it is equipped with technology-based processors ARM.
When will the new Wine be available?
Given the experience with CrossOver, it is not certain that the update will actually introduce compatibility for "all" Android devices. Anyway, we just have to wait to get our hands on Wine 3.0 to find out how our favorite mobile OS will be supported. For now the release is expected by the end of the year, although it is not said that a slip cannot take place in the early months of the 2018.
---
Do not miss any news, offer or review published on our site! Follow us on social networks to stay up-to-date in real time thanks to:
Offers Channel , News Channel, Telegram Group, Facebook page, Youtube channel and the Forum.