When it comes to PC operating systems, there are two alternatives that come to mind: Windows, the Microsoft OS, and the Apple counterpart, or MacOS.
Few, however, can boast of mounting on board Ubuntu that, despite being appreciated for its freedom and ease of use, it has never found a great success among users.
From now on things could change. After the full support of Ubuntu in Windows 10, in fact, Microsoft has made the operating system available for download Canonical directly from Windows Store.
However, some clarifications need to be made. This possibility, in fact, is made available only to users who have joined the "Windows Insider Program"And, moreover, it is necessary to activate the Windows Subsystem for Linux before installing.
In addition, it is important to note that this is the command line Ubuntu version. This means that it is not designed to run real applications with a graphical interface. It is easy to suppose, therefore, that it is a version intended for programmers and ai server managers. Nevertheless, though, with some work it will also be possible to launch a graphical interface.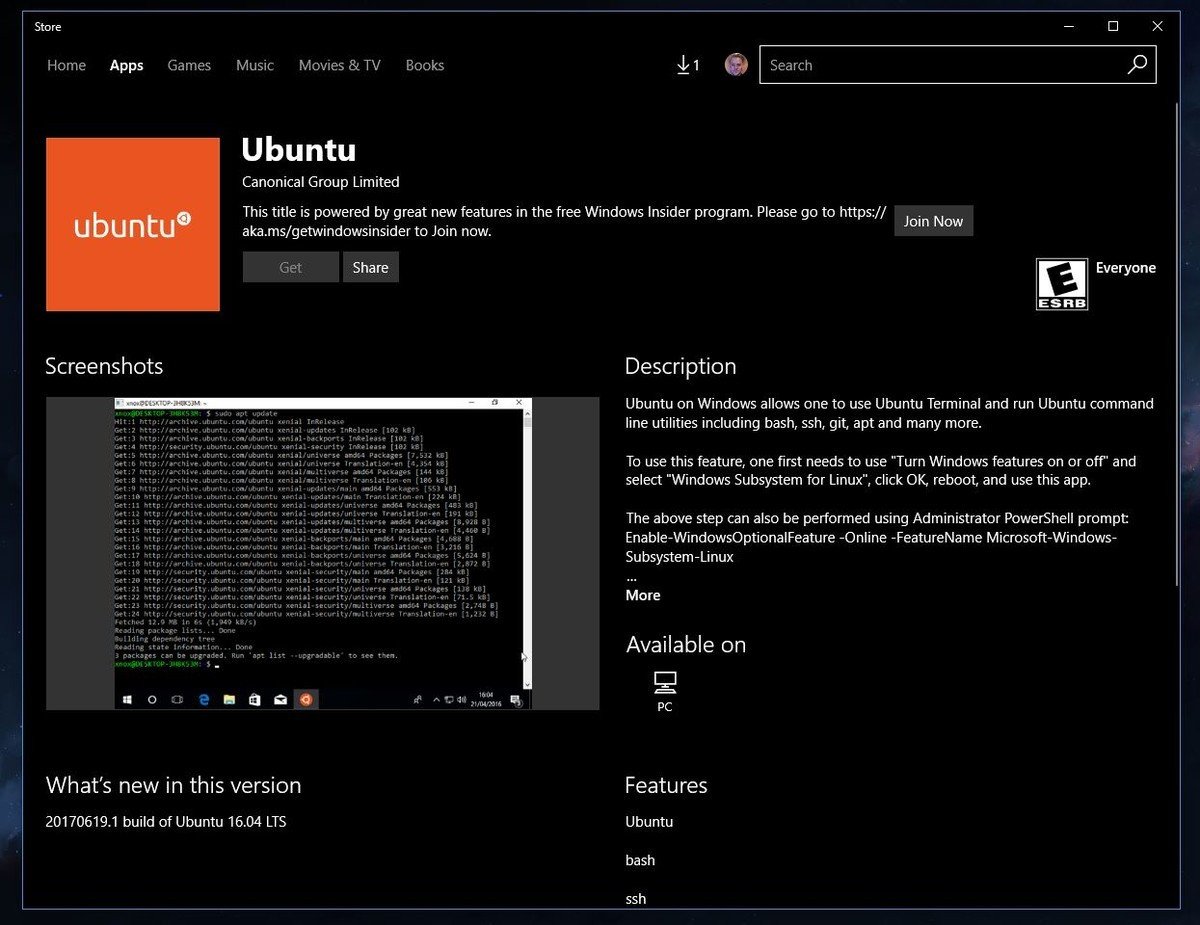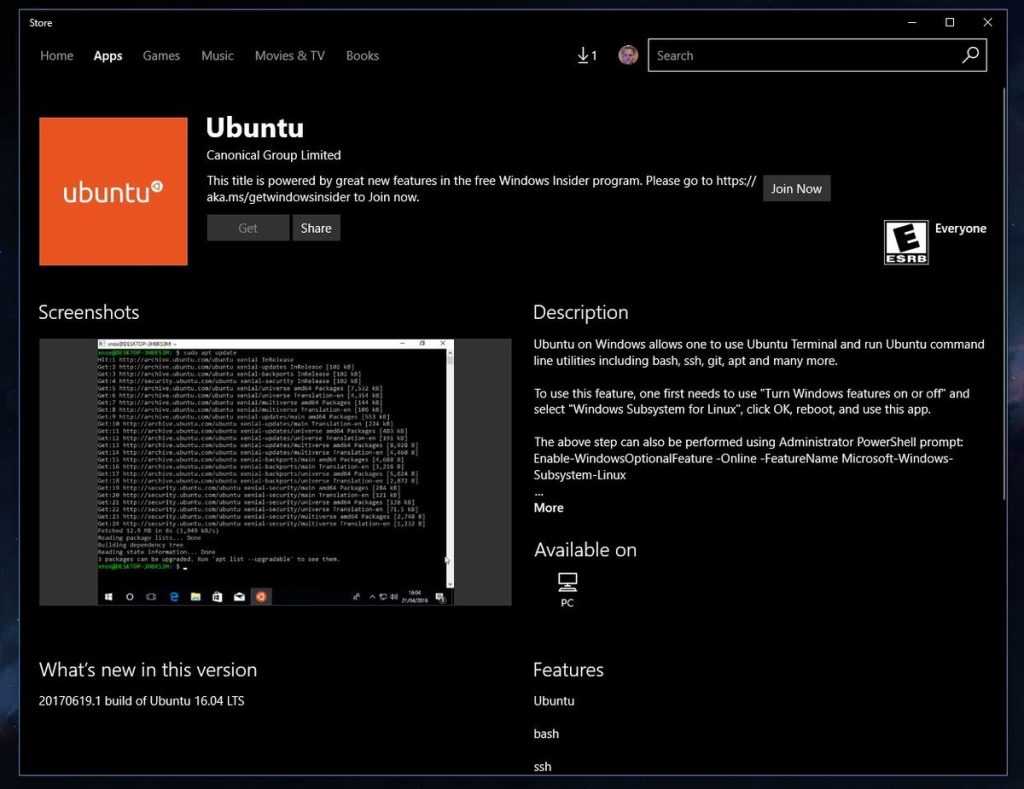 As you may have guessed, adding Ubuntu to the Windows Store it has not much simplified the installation of the same. Remains appreciable, however, the support of the Redmond house towards this operating system, which could be taken as a principle of openness to a world so far for nothing in symbiosis.
---
Do not miss any news, offer or review published on our site! Follow us on social networks to stay up-to-date in real time thanks to:
Offers Channel , News Channel, Telegram Group, Facebook page, Youtube channel and the Forum.