LastPass, password manager cross platform and now Free subscription.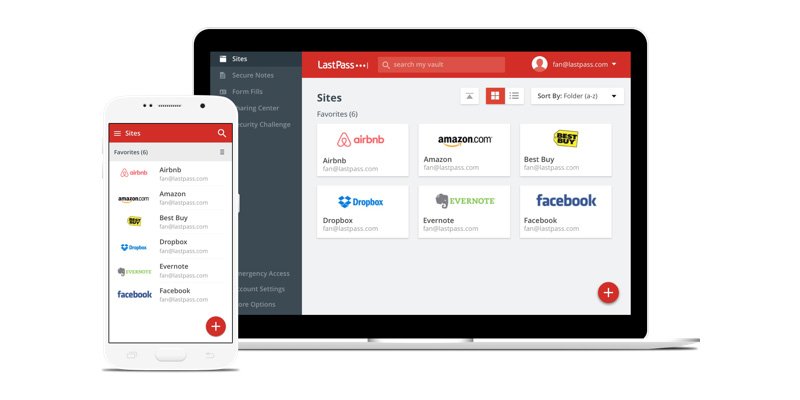 LastPass is now completely free
LastPass is an application multiplatform which allows its users to manage your passwords on any type of device (desktop computer, smartphone). All there is to do is install the necessary apps and you're done! The software is completely free, as long as you want to see the various ADS in the interface of LastPass, otherwise you will have the chance to become premium users paying the paltry sum of 12 dollars a year (About 11 €).
Premium users not only will not display more ADS ma will have access to additional features, Such as password sharing with a maximum of five members of the family, two authentication factors with Yubikey e 1 GB di storage online.
This makes of LastPass an app on which to give us a little thought, considering also that the main competitors, Dashlane e 1Password, they cost respectively 40 e 36 dollars a year (about 36 e 32 €).
We remind you that following us is very simple: through the official page

, through our news channel Telegram

, our group Telegram

or by subscribing to our magazine of Play Newsstand

. Here you will find the various news we reported on the blog. It is also possible to comment, share and create ideas for discussion on the subject.
---